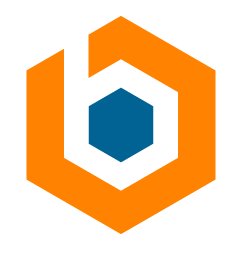 Brooksource is looking to hire an Agile Product Manager to assist one of our local Health Insurance/Pharmacy Benefit Management clients. This Agile Product Manager acts as the middle-man between business and technical stakeholders, as it pertains to all things computing, engineering, and middleware. As an Agile Product Manager, they will be maintaining and prioritizing the Product Backlog, to ensure that the team is working on stories that maximize business value and deliver necessary fixes and functionality to all customers. They must have strong business skills and experience, with either some past experience working with technology teams, or the ability and interest to learn how to work with technology teams. The Agile Product Owner will be 100% allocated to this role. The individual provides counsel and advice to top management on significant matters, often requiring coordination between organizations. Focuses on providing thought leadership and technical expertise across multiple disciplines. Recognized internally as "the go-to person" for the most complex assignments.
JOB FUNCTIONS:
• Work Initiation – collaborates with business and technology product owners/stakeholders to initiate new initiatives, supports the development of program specifications including the value statement, provides technology financial requirements/estimates, aligns with APM's on the product/service to understand capacity and WIP to sequence initiatives appropriately
• Change Agent – partners with Center of Practice (CoP) to identify opportunities for improvement and optimize team performance using a metrics based approach, ensures consistency with enterprise data standards (JIRA/Rally/etc)
• Collaboration/Impediments – builds trusted relationships with Business and Technology partners, collaborates across functional, operational, and technology groups to ensure the appropriate engagement, assists with key stakeholder negotiations, serves as the main point of contact to resolve escalations, remove impediments, and tackle conflicts
• Product Knowledge – leverages product/service knowledge to identify impacts and guide decisions/sequencing based on that knowledge, understands dependencies outside of their product/service to align on expectations
• Solution – Broad knowledge of infrastructure services offerings & products with in GIO.
SKILL SET:
• Experience in Agile tools (JIRA/Rally), collaboration tools (Confluence, SharePoint, HipChat, etc), Visio, reporting tools (Tableau), ticketing systems (ServiceNow, ISERV etc)
• High degree of comfort in a fast-paced / ambiguous environment
• Proven skill at balancing technical knowledge with business acumen
• Ability to work cross functionally with Business Stakeholders, Software Engineering, CIP, Infrastructure, etc.
• Passionate advocate, with the ability to identify, champion customer needs, and improve with Agile principles in mind
• Strong understanding of Service Design, experience with matrixed working relationships, and best practices of Agile methodologies like Scrum, Kanban, XP, etc
• Strong problem-solving, communication, organizational and analytical skills
• Understand and carry out written and oral instructions
• Ability to work in a team with minimal supervision while under pressure and conducting several tasks at one time
• Ability to plan, direct, coordinate work activities of others
• Ability to use sound judgement
Other Skills:
Windows Server, Unix, Linux, MQ, Websphere, Apache, Tomcat, File Transfer Applications, Information Technology Security
Brooksource provides equal employment opportunities (EEO) to all employees and applicants for employment without regard to race, color, religion, national origin, age, sex, citizenship, disability, genetic information, gender, sexual orientation, gender identity, marital status, amnesty or status as a covered veteran in accordance with applicable federal, state, and local laws.
JO-2101-107220