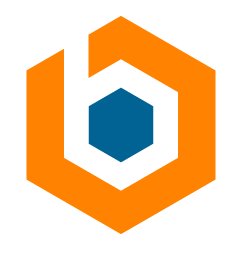 Application Systems Analyst
Contract to Hire – 6-12 months
Remote
The Application Systems Analyst has advanced, specialized knowledge of software and systems components and applies knowledge and skills to analyze, problem solve, configure, test, deploy, and support production applications of various size and complexity. The Application Systems Analyst performs many of these responsibilities independently and communicates with the appropriate teams to ensure that assignments are delivered with the highest of quality and in accordance to standards.  
Minimum Position Qualifications:
• 5 or more years experience in system analysis, design or programming and the associated development methodologies.
• Proven communication and presentation skills to effectively communicate information to all levels within the organization.
• Ability to interact well in a team environment.
Desired Previous Job Experience:
• 4 – 6 years experience in adjacent technologies.
• Prior experience with project planning with medium size or medium level complexity projects.
Key Responsibilities:
• Partner with appropriate teams to deliver software solutions according to SDLC best practices.
• Partner with appropriate teams to expedite issue resolution within defined SLAs.
• Document the root cause of issues and implement improvements to prevent future recurrence.
• Support and maintain applications utilizing required tools and technologies.
• Provide support for applications during business hours and off-hours (24 x 7) as required.
• Ensure change control, support ticketing, and bug tracking processes are executed following defined standards.
• Establish priorities for application modifications in collaboration with key business stakeholders.
• Develop functional, design, and programming specifications for application enhancements.
• Complete estimates and work plans as appropriate for design, development, implementation and rollout tasks.
• Test application bug fixes, enhancements, and new software releases.
• May design, configure, code and unit test applications and utilities using SDLC best practices.
• Ensure security, compliance, and integrity of systems and data.
• Assist other personnel on assignments including mentoring or providing on-the-job training to other associates.
Brooksource provides equal employment opportunities (EEO) to all employees and applicants for employment without regard to race, color, religion, national origin, age, sex, citizenship, disability, genetic information, gender, sexual orientation, gender identity, marital status, amnesty or status as a covered veteran in accordance with applicable federal, state, and local laws.
JO-2112-118378