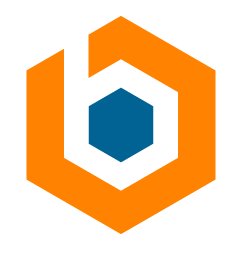 Associate Applications Analyst
Brooksource is searching for an Associate Applications Analyst for our Fortune 500 Energy partner located in Uptown Charlotte, NC for a 12-month contract with strong potential for hire. This is the ideal opportunity for a recent college graduate with a technical degree and a background in DevOps and software development tools and principles to get their foot in the door and excel within a small team.
This position is intended for our client's Advanced Distribution Management System (ADMS) Program. The ADMS Program is a multi-year, multi-jurisdictional effort to implement a common platform for SCADA, Distribution Management System (DMS), and Outage Management System (OMS). This new platform is a General Electric (GE) product. The ADMS Program supports our client's overall Grid Modernization strategy.
The individual selected for this position will be assigned to our client's Core ADMS team. The OMS product is new for our client, and has not yet been deployed to any regional jurisdictions. The individual selected for this role will have a unique opportunity to learn the new system, how it should be optimally configured, and how it functions. This position will also require a primary focus on the OMS product and how it interfaces with SCADA/DMS as well as other ancillary systems. The Core ADMS team is responsible for validating performance and other non-functional requirements and features for the GE ADMS product suite. Performance of the end-to-end system will be critical to ensure each client jurisdiction can support grid management and outage restoration efforts during normal operations as well as during a major event such as a hurricane.
Responsibilities
Serve as a member of a cross-functional, Agile scrum team responsible for validating non-functional requirements for the new GE outage management system (OMS). Primarily, the individual selected for this role will be focused on the non-functional aspects of the ADMS along with performance of the OMS application as well as other ancillary applications (e.g., Outage Common Entry application leveraged by Customer Reps to collect and enter outage information from customers who call into report an outage).
Work closely with internal and external product owners and stakeholders to prioritize work for the team and to ensure the Program meets its delivery milestones.
Continuously build knowledge and expertise around the configuration and functionality of the GE ADMS product suite with a primary focus on the OMS component. Additionally, build knowledge of upstream and downstream systems that interact and rely on the ADMS in support of many grid, customer, and outage management processes.
Interpret performance-related and other non-functional requirements, design comprehensive test plans, and execute test plans to validate the system meets those requirements.
Debug system errors and issues leveraging system logging and coordinating with GE and other SMEs.
Troubleshoot complex system issues and implement appropriate fixes using all available mediums. The individual selected for this role is able to work effectively with less-defined direction requiring greater judgment. The position requires direct coordination with the ADMS Systems team, GE, database support, and internal developers to overcome system-related issues. Demonstrates the ability to visualize long-term results and assess impacts on a system-wide basis.
Utilizes appropriate Human Performance (HP) tools effectively in the course of activities, especially testing and implementation activities.
Codes in required programming languages, database SQL, report writing, ETL, etc. Assists with testing and migrating code through test regions. Ensures adherence to appropriate design, coding, and source control standards. Leads specific design and code walkthroughs as a presenter or reviewer.
Communicates appropriate information including downtimes, change management, status, issues, defects, etc. to users, IT management, and any other necessary audience. The individual selected for this role is able to present information on technically complex subjects in an understandable manner in both oral and written form. Recognizes appropriate times to provide this communication.
Exhibits maturity, confidence, and a proper level of assertiveness when needed. Effectively handles stress and frustration. Demonstrates the ability to absorb change and continue with positive results.
Researches and analyzes new technology
Required/Basic Qualifications
Bachelor Degree in Computer Science, Information Technology (IT), Management Information Systems (MIS), or related discipline. In addition to Bachelor degree, two (2) years minimum related work experience.
In lieu of Bachelor degree(s) AND two (2) years minimum related work experience listed above, Associates Degree in Computer Science, Information Technology (IT), Management Information Systems (MIS), or related discipline. In addition to Associates degree, four (4) years minimum related work experience.
In lieu of degree(s) listed above, High School/GED AND eight (8) years minimum related work experience.
Desired Qualifications
Prior experience with Dynatrace monitoring technology
Experience analyzing system resources and their impact to overall system performance
High-level understanding of client processes to restore outages:

Call Ingestion
Crew Assignment
ITR/ETR

Windows power user skills/knowledge such as:

Services
Basic CMD (or PowerShell)
Event Viewer
Environment/user Variables
Performance Monitor

Working knowledge in a scripting language (e.g., Python, PowerShell, Pearl, etc.) primarily used for parsing log files, analyzing data extracted from databases, and converting CSV files to XML
Basic SQL skills to performed simple queries to analyze database performance
High-level understanding of SCADA (Supervisory Control and Data Acquisition):

Will be using Event Scripter to play back historical SCADA data from storm events
Know concepts such as data quality, verifying ISD connection status, SCADA point/analog naming conventions, and NISing.
Although rarely used, knowing how to use HDBRIO could be useful.

Basic understanding of Oracle's Exadata platform
Understand basic concepts of high availability and system fail-overs
Version control such as SVN
·      DevOps tools including Jenkins, Subversion, Bit Bucket, and Puppet
·      Two years of coding/programming, troubleshooting, and problem solving
·      Knowledge of Software Development Life Cycle and Change Management processes
·      Demonstrated ability to work with others having different priorities, views, and goals other than your own
·      Experience working in Agile environment on Scrum and/or Kanban teams
Environment:
·      Report: Reporting Directly to the Sr. IT Manager
·      Company Size: Fortune 500 Energy Company
·      Location: Uptown Charlotte, NC
·      Start: ASAP 
Brooksource provides equal employment opportunities (EEO) to all employees and applicants for employment without regard to race, color, religion, national origin, age, sex, citizenship, disability, genetic information, gender, sexual orientation, gender identity, marital status, amnesty or status as a covered veteran in accordance with applicable federal, state, and local laws.
JO-2107-113152