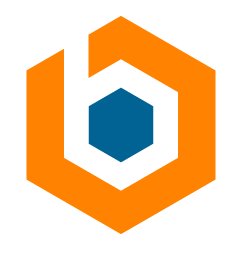 Associate Applications Systems Analyst
Brooksource is searching for an Associate Applications Systems Analyst for our Fortune 500 Energy partner located in Uptown Charlotte, NC for a 12-month contract with strong potential for hire. This is the ideal opportunity for a recent college graduate with a technical degree and a background in DevOps and software development tools and principles to get their foot in the door and excel within a small team.
This position is intended for our client's Advanced Distribution Management System (ADMS) Program. The ADMS Program is a multi-year, multi-jurisdictional effort to implement a common platform for SCADA, Distribution Management System (DMS), and Outage Management System (OMS). This new platform is a General Electric (GE) product. The ADMS Program supports our client's overall Grid Modernization strategy.
The individual selected for this position will work on the program's Systems team. This team is responsible for standing up, updating, and maintaining the environments utilized by the program's development teams. The Systems team is developing and deploying DevOps methodologies to streamline our deployments to each of our client's regional jurisdictions.
Responsibilities
Serve as a member of an Agile Kanban team primarily responsible for ensuring that the ADMS Program has stable, up-to-date environments to support testing, training, and deployment activities.
Work closely with internal and external product owners and stakeholders to prioritize work for the team and to ensure the Program meets its delivery milestones.
Troubleshooting software issues with vendor-developed as well as in-house developed applications. Additionally, addressing server and other environment-related issues which may require coordination with Corporate and CIOPS hardware support.
Automating software installations and maintaining the DevOps workflow for the ADMS Program:

Coding automated installs using PowerShell and Perl
Creating and maintaining DevOps tools for source control and human performance (HP)

Deploy and configuring vendor-developed applications to servers in any of our client's jurisdictions.
Documenting procedures and application configurations.
Monitors operation of and maintain the availability of assigned environments. Involves reviewing and reacting to daily performance logs and providing as-needed support. Assists users and answers user questions.
Communicates appropriate information including downtimes, change management, status, issues, defects, etc. to users, IT management, and any other necessary audience. The individual selected for this role is able to present information on technically complex subjects in an understandable manner in both oral and written form. Recognizes appropriate times to provide this communication.
Exhibits maturity, confidence and a proper level of assertiveness when needed. Effectively handles stress and frustration. Demonstrates the ability to absorb change and continue with positive results.
Work with vendors to implement and/or support (broke-fix, defects, maintenance, patches, upgrades, service packages) applications and solutions.
Utilize waterfall and agile methodologies to develop and maintain applications. Provide knowledge and expertise gained from past experience.
Coordinates and performs routine maintenance for patches, service packs, and upgrades (software). Involves working with operations/DBAs. 
Utilizes appropriate Human Performance tools effectively in the course of activities, especially testing and implementation activities.
Works with Senior level and above to provide recommendations and assist in decision making.
Researches and analyzes new technology
Codes in required programming languages, database SQL, report writing, ETL, etc. Assists with testing and migrating code through test regions. Ensures adherence to appropriate design, coding, and source control standards. Leads specific design and code walkthroughs as a presenter or reviewer.
Processes Change Requests and Quality Assurance (QA) documentation for project implementations and support changes.
Required/Basic Qualifications
Bachelor's Degree in Computer Science, Information Technology (IT), Management Information Systems (MIS), or related discipline
Relevant application or systems experience within a professional, internship, or home lab environment
In lieu of Bachelor degree(s), Associate's Degree in Computer Science, Information Technology (IT), Management Information Systems (MIS), or related discipline. In addition to Associate's degree, three (3) years minimum related work experience.
Desired Qualifications
Experience using DevOps tools including Jenkins, Subversion, Bit Bucket, and Puppet
Two years of coding/programming, troubleshooting, and problem solving
Knowledge of software development life cycle (SDLC) and change management processes
Demonstrated ability to work with others having different priorities, views, and goals other than your own
Effective communication skills (verbal/written)
Experience analyzing system resources and their impact to system performance
Windows power user skills/knowledge such as:

Services
Basic CMD (or PowerShell)
Event Viewer
Environment/user Variables
Performance Monitor

Working knowledge in a scripting language (e.g., Python, PowerShell, Pearl) primarily used for parsing log files, analyzing data extracted from databases, and converting CSV files to XML
Understand basic concepts of high availability and system fail-overs
Experience working in Agile environment on Scrum and/or Kanban teams
Environment:
·      Report: Reporting Directly to the Sr. IT Manager
·      Company Size: Fortune 500 Energy Company
·      Location: Uptown Charlotte, NC
·      Start: ASAP 
Brooksource provides equal employment opportunities (EEO) to all employees and applicants for employment without regard to race, color, religion, national origin, age, sex, citizenship, disability, genetic information, gender, sexual orientation, gender identity, marital status, amnesty or status as a covered veteran in accordance with applicable federal, state, and local laws.
JO-2107-113150