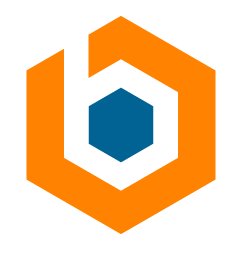 Associate Network Engineer
Columbus, OH (currently remote)
$55,000- $70,000 (DOE)
We're hiring an Associate Network Engineer to serve as first-line support for our small and mid-sized clients. The Associate Network Engineer will configure simple firewalls, configure single location routers and switches, and will be groomed by the Network Engineering Lead. You will slowly be given more and more autonomy as you ramp up. If you have a passion for networking and can have familiarity with basic routing/switching and configuring ASA firewalls, this is the perfect role for you!
Minimum Qualifications:
Bachelor's degree (B.S.) or equivalent in related field, with 1-2 years of relevant experience or similar
Proficiency with network infrastructure design, configuration, and implementation.
Proficiency with Cisco, Sonicwall, Sophos,and Meraki infrastructure solutions.
Must possess working knowledge of and direct experience with network design and troubleshooting; routing, bridging, and gateways; Internet web site applications and servers; LAN support; hardware/software
Proven ability to handle multiple projects and meet deadlines
Exceptional soft-skills with passion to learn
Responsibilities:
Assists users to achieve optimum use of their computer networks by performing needs analysis, procurement support, installation, and problem resolution for the local and wide area networks
Defines and implements solutions to integrate desktop and shared devices into local and wide area networks and/or other host-based networks
Analyze users' needs; recommends appropriate network configurations to meet users' needs and departmental standards
Implements and maintains bridges, routers, gateways, remote access servers, domain servers, security firewalls, application and device servers and Internet or Intranet devices and connections.
Designs, configures, monitors and optimizes local and wide area networks for optimal performance, maximum availability, minimal maintenance, and reasonable cost
Configures and troubleshoots various technologies and protocols, such as EIGRP, OSPF, MPLS, IPsec, LACP, VLANs, DHCP, ISCSI, VoIP, ESXi, etc
Designs, implements, and maintains 10Gb SAN networks for virtualization with VMware EXSi
Designs, configures, maintains, and manages network security features for local and wide area networks
Manages backup infrastructure for customers, including setup, troubleshooting, and daily documentation.
Patches client servers on a monthly basis and documents all successes and failures for client knowledge.
other duties as needed to perfrom for our clients
Why Apply?
Excellent opportunity to advance your networking skills and be groomed by Senior Leadership

Upward mobility for Top Performers
Direct Hire and job security!
Brooksource provides equal employment opportunities (EEO) to all employees and applicants for employment without regard to race, color, religion, national origin, age, sex, citizenship, disability, genetic information, gender, sexual orientation, gender identity, marital status, amnesty or status as a covered veteran in accordance with applicable federal, state, and local laws.
JO-2011-106568