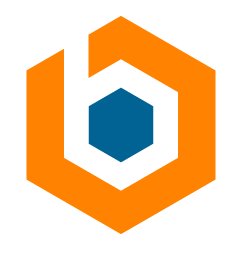 Physical Security Systems Administrator
Brooksource is searching for a Physical Security Systems Administrator to join our Fortune 500 Energy partner for a contract opportunity. This Physical Security Systems Administrator will be responsible for supporting the Enterprise Physical Security department through the following functions: system administration, configuration management, routine maintenance, performance tuning, and troubleshooting to maintain system integrity. This Administrator will provide technical assistance to regional locations for all their physical security technology needs.
The primary purpose of this position is to provide a professional who has an effective level of security systems knowledge, i.e., security systems integration & maintenance, document control and vendor management, and project coordination management. This position will fully support the physical security systems business operations for our client, which includes the implementation of best practices for security systems tools that fully support the client's strategic objectives.
Essential Functions:
·      System Administrator for Access Control System, Intrusion Detection Systems, and Video Surveillance Systems, including system monitoring, programming, reporting and troubleshooting. Interface with management, customers, tenants, technicians, and alarm monitoring staff to answer inquiries, provide status reports, and resolve issues.
·      Support maintenance of existing systems, installation of new systems, and proactive initiatives.
·      Performing device programming and configuration changes requested by the client.
·      Providing initial diagnostic troubleshooting and determining root cause of simple network and systems problems.
·      Performing backups of databases on master and regional servers.
·      Support management with project planning and coordination to meet commitments on time and within resource limitations; with management approval, determines requirements, establishes priorities, and monitors progress.
·      Evaluate project status and resource utilization, implement changes as needed, review status reports prepared by project personnel and modify schedules or plans as required.
·      Meet regularly with client representatives for status updates, addresses any actual or potential problems, provides support during service level changes, supports security planning, assessments, and surveys, reviews and updates post orders.
·      Implement, maintain, audit, and improve electronic security technology including our security systems, servers, software, and systems integration, as well as our communication and intelligence platforms.
·      Support the administration and documentation of our electronic security technology, as well as providing training and support.
·      Interact with third-party companies and vendors with regards to electronic security technology projects, service, and maintenance.
·      Quality control of electronic security systems installations.
·      Manage and prioritize many large safety and security projects.
·      Collaborate with internal teams to develop and implement electronic security technology programs and projects.
·      Advance safety and security technology to ensure industry standards and best practices.
·      Be relied upon as subject matter experts.
·      All other duties, as assigned.
Competencies:
·      Technology systems experience.
·      In-depth experience in a security role, which includes some combination of the management of electronic security technology, project management, and providing security systems support in a large-scale environment.
·      Experience with Windows, CCURE, Exacqvision, American Dynamics and other relevant computer and security systems.
·      Experience with server and computer administration.
·      Understanding of electronic security network infrastructure and architecture.
·      Strong experience with enterprise security systems and communications.
·      Ability to thrive in a rapidly changing environment with limited instruction.
·      Strong communication skills and relentless attention to detail.
·      An analytical mind that can solve complex issues while remaining data informed.
·      Strong project management skills.
Brooksource provides equal employment opportunities (EEO) to all employees and applicants for employment without regard to race, color, religion, national origin, age, sex, citizenship, disability, genetic information, gender, sexual orientation, gender identity, marital status, amnesty or status as a covered veteran in accordance with applicable federal, state, and local laws.
JO-2109-115224