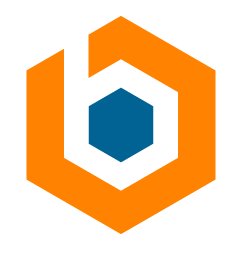 Deploy the release of new technologies as well as design, install, configure, maintain and perform system integration testing of PC/server operating systems, related utilities and hardware. Administer applications supporting all Charter divisions. The role will primarily include platform support for Atlassian tools but may also include other collaboration related technologies.
REQUIRED QUALIFICATIONS
Required Skills/Abilities and Knowledge
Ability to read, write, speak and understand English
•    3 years of Linux administration
•    3 years Shell Scripting experience
•    Willing to work nights
•    High level attention to detail, and ability to complete task independently with little supervision
•    Demonstrated communication skills and the ability to work well with all levels of business users in a professional manner
•    Intermediate level knowledge of system administration tasks and ability to perform advanced troubleshooting and recommend approaches for resolution
PREFERRED QUALIFICATIONS
•    2 years of experience in Atlassian Tools administration (Jira, Confluence, Bitbucket, Crowd, TestRail)
•    MySQL database experience
•    2 years with Python 3 or similar scripting language
•    2 years with NodeJs
•    2 years with Splunk
•    ACP-500 Atlassian System Administrator Certification
•    Linux Foundation Certified System Administrator (LFCS) Certification
•    PCPP-32-1 or PCPP-32-2 – Certified Professional in Python Programming Certification
MAJOR DUTIES AND RESPONSIBILITIES
actively and consistently supports all efforts to simplify and enhance the customer experience
•    Diagnose hardware and software problems and replaces defective components.
•    Perform data backups and disaster recovery operations.
•    Responsible for troubleshooting server problems as reported by users.
•    Research, evaluate and recommend software and hardware products.
•    Support Web access and electronic messaging services and maintains a secure systems environment.
•    Provide new hardware specifications to users based on application needs and anticipated growth; installs new servers and maintains the server infrastructure.
•    Define procedures for monitoring and evaluates, diagnoses and establishes work plans to resolve system issues.
•    Perform troubleshooting for complex hardware, software and network problems.
•    Works on multiple projects as a project team member.
•    Support media management through internal methods and procedures or through offsite storage and retrieval services.
•    Develop and promote standard operating procedures.
•    Monitor all systems and servers for uptime and other critical issues.
•    Provide outage support to include working directly with Atlassian, add-on vendors, and the Atlassian Tools Team as needed.
•    Review server logs and obtain any troubleshooting data to assist in problem resolution.
•    Install/Upgrade and test new software versions, MySQL, bug fixes, and patches.
•    Identify differing elements in configuration files between versions, and the associated implications.
•    Analyze system resource utilization reports to evaluate likely causes for observed performance degradation.
•    Attend all Atlassian Technical Account Manager (TAM) calls and provide updates, offer solutions, etc.
•    Attend all Change Advisory Board (CAB) calls and represent the Atlassian Team for all changes scheduled.
•    Manage service accounts and SSL certificates.
•    Identify and resolve Linux operating system issues.
•    Create and maintain shell scripts.
•    Install and configure Python 3.
•    Research/Coordinate network change tickets (ex. Firewall, DNS, F5 load balancers, and other routing changes).
•    Coordinate hardware changes (ex. new servers, adding memory/CPU/disk, etc.).
•    Cleanup logs in Jira and Confluence as needed.
•    Review/Confirm backups are in place and functional.
•    Analyze the growth rate for an instance and determine an appropriate scaling plan.
•    Determine the impacts of add-ons to the system infrastructure.
Required Education
BA/BS in Information Technology, Computer Science, or related field or equivalent work experience
Required Related Work Experience and Number of Years
IT work experience – 4+
System related experience – 2+
WORKING CONDITIONS
Office environment
Brooksource provides equal employment opportunities (EEO) to all employees and applicants for employment without regard to race, color, religion, national origin, age, sex, citizenship, disability, genetic information, gender, sexual orientation, gender identity, marital status, amnesty or status as a covered veteran in accordance with applicable federal, state, and local laws.
JO-2209-128532