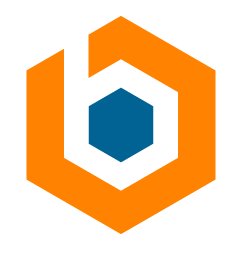 POSITION CONCEPT
This position is for an Engineer I to III level with power plant experience. This position serves as a technical employee in plant engineering, construction, operation and maintenance. The individual provides engineering and technical support to improve the reliability and availability of the preferred generating units while reducing overall costs in the assigned systems and equipment. In this position, the engineer reports to the Engineering Manager at Bayside Power Station. This position shall serve as a focal point for specific engineering skills and be able to analyze and resolve complex issues. This position should be involved in industry seminars/workshops to continue his/her technical expertise and develop new ways of treating both old and new problems. On a periodic basis, the assigned responsibilities will change/rotate within the Bayside facility or to another company location to support personal development and broader company bench strength. This position will be required to support the other plant engineers and their assigned areas of responsibilities.
*Engineer Classification is multi-level, based on the qualifications guidelines as outlined in the Company's Engineer Career Path, Administrative Policy 2.13.  A minimum classification of an Engineer I is required in this position.
DUTIES AND RESPONSIBILITIES
Within the limits of authorized objectives, policies, procedures, plans, schedules and budgets, this position has the responsibility and commensurate authority to:
1.      Identify, evaluate, conclude, or recommend improvements to design, construction, operation, and maintenance of the assigned systems and equipment as requested
2.      Develop, recommend, and maintain specifications for the maintenance, repair, and supply of assigned equipment, keep up to date equipment assessment records.
3.      Troubleshoot and resolve operating upsets and recommend changes to minimize reoccurrence, lead root cause investigations to resolve problems
4.      Provide technical support to plant personnel in terms of design, maintenance, repair, and operation of the assigned equipment
5.      Maintain engineering initiated testing, inspection, and repair history records for assigned equipment
6.      Develop and assist employees through advisory and educational activities to improve their abilities to design, construct, operate, and maintain assigned equipment
7.      Lead Capital and O&M improvement projects, maintain a 5 year capital plan for assigned areas
8.      Review engineering designs and specifications for new plant equipment and special projects
9.      Participate in projects to produce a cost effective, on schedule, quality product or end result
10.  Improve expertise in functional area through participation in industrial, technical, and professional organizations and forums
11.  Support Asset Management through Critical System Review, RCA, Alarm Management, Operational Start-up Review, Process Safety Review and Mechanical Integrity Program
12.  Provide support with drawing/document updates
SUPERVISION
Direct Supervision:        None.
Indirect Supervision:     Provides technical direction to contractors.
RELATIONSHIPS
Key Internal:                    Works directly with all Bayside staff personnel. Maintains daily contact with plant maintenance and operations personnel and the engineering team on the overall plant condition and safety/environmental needs. 
QUALIFICATIONS
Education
Required:                           Bachelor of Science in Mechanical, Electrical or Chemical Engineering degree from an accredited college.
Preferred:                          None
Licenses/Certifications
Preferred:                         PE License.
Experience 
Related Experience
Required:                           Minimum of 18 months year of work experience related to the Duties & Responsibilities of this position in the area of power plant engineering or 12 months with FE.
Preferred:                          Minimum of 3 years of work experience performing the Duties & Responsibilities of this position in power plant engineering.
Knowledge/Skills/Abilities (KSA)
Required:           The position requires a working knowledge of power plant design. Knowledge of basic                                   plant processes and chemical reactions is required. A strong attention to detail, good                                     planning skills, good written/verbal communication skills, the ability to work in a team                                  environment and a heightened awareness for safety is required.
                               Must be able to pass a pulmonary function and negative pressure respirator fit test.                                      Must be able to use personal protective equipment (PPE) on-the-job.
JOB RELATED DIMENSIONS
Business & Job Knowledge*
Judgment*
Ownership & Excellence*
Produce Results*
Teamwork*
Work Safely*
WORKING CONDITIONS
Respond to plant needs with 24/7 coverage
PHYSICAL DEMANDS/ REQUIREMENTS
Must be able to work in dusty, hot and noisy environments
Must be able to work from elevated platforms
Must be able to ascend and descend from ladders and stairs
Brooksource provides equal employment opportunities (EEO) to all employees and applicants for employment without regard to race, color, religion, national origin, age, sex, citizenship, disability, genetic information, gender, sexual orientation, gender identity, marital status, amnesty or status as a covered veteran in accordance with applicable federal, state, and local laws.
JO-2309-139343