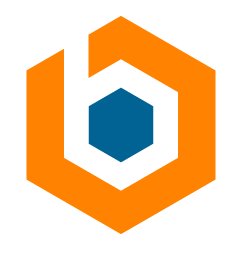 AV/VTC Engineer – Mid/Sr. Level
Job# 2051
Location: Miami, FL
Status: Regular F/T
Clearance: TS/SCI
Certifications: 8570 IAT Level II or higher OR willingness to obtain
Brooksource has an opportunity for an AV/VTC Engineer to work onsite, supporting SOUTHCOM, that conducts intelligence, security and information operations for U.S. Army commanders and national decision makers. This position is located at Miami, FL.
Responsibilities
Provide support and services in the AV Engineering Team supporting a DoD organization with video teleconferencing services.

Resolves system operational problems by troubleshooting and performing fault isolation.

Repairs, replaces, or reprograms faulty equipment, as required.

Performs site surveys, generates Bill of Materials, leads integration, testing, and installations of new facilities (conference rooms, etc.)

Acts as equipment custodian and performs inventory asset management and accountability functions.

Provides life cycle refresh projections for AV/VTC infrastructure and AV equipment build out projects.

Conducts site surveys to establish AV/VTC systems and equipment customer requirements.

Provides on-site support primarily at main customer site location; provides occasional alternate or satellite site support and/or travel as needed.

Responsible for evaluating, designing, documenting, installing, implementing, testing, maintaining, operating, removing and upgrading, and modifying video teleconferencing equipment systems.

Provide client consulting and training on control, interfaces, and use of the audio/visual and VTC equipment.

Responsible for the generation of and compliance with customer organization and contractual recurring daily, weekly, and monthly reporting requirement; nonrecurring and special reports; developing and implementing metrics capture processes and procedures, quality control and assurance processes and procedures; performing other tasks as assigned and demonstrating proficiency, accuracy, and attention to detail in assigned duties.

Perform duties in the DoD classified and unclassified environments including the use of KIV-7 encryptions keys for I8DN/IP classified connectivity.
Required Experience/Qualifications
Requires active TS/SCI clearance

Education: Bachelor's degree or equivalent experience

Certifications: 8570 IAT Level II Compliant: Security + CE (or CCNA Security, CySA+, GISCP, GSEC, or CCP) is highly desired (will be required within first 4 months)

AMX, Crestron, or Extron control programming certifications OR INFOCOMM Certified Technology Specialist (CTS®) certification (preferred)

Experience: 4 – 6 years current experience of performance in designing, installing, and configuring enterprise Desktop VTC deployments

Experience with producing BoMs, LoMs, Rack Elevations and Inventory sheets

Working knowledge of commercial construction methods such as ceiling deck constructions, wall framing, structural engineering, electrical wiring and cable/fiber installation

Understanding of Department of Defense (DoD) and DISA VTC requirements

Experience with DITSCAP/8500.2 IA controls desired

Knowledge of Security Technical Implementation Guides (STIGS)

Familiar with AR 25-1 and DoD PAM 25-91

Working knowledge and experience configuring Tandberg/Cisco Codecs

Understanding of basic networking and cable termination skills

Experience with classified and unclassified IP video teleconferencing

Proficient in Microsoft Office, including PowerPoint, Word, Excel, Access, and Outlook.
Knowledge of:
AWS Infrastructure

Audiovisual systems

Video teleconferencing systems

Audio Digital Signal Processors (DSPs)

TCP/IP network routing and switching.

Knowledge and use of IEEE 802.3 Ethernet, TCP/IP, QoS, ISDN, Firewall Traversal, SIP, H.323, relevant video standards as well as DoD Video Security Technical Implementation Guides (STIG) processes, familiarity with and ability to comply with the Defense Information Systems Agency (DISA) operational guidelines.

Working knowledge of SIP, ISM, H232, H320, H460, TLS, RTP, SRTP, TCP/IP and UDP; content control protocols, video compression standards; packet analyzers; routing protocols and networking fundamentals; Tandberg, Polycom and Cisco video and voice technologies.
Preferred Experience/Qualifications
Experience supporting or assigned to the DoD and /or U.S. Army Intelligence and Security Command

Experience with any of the following programming languages is a plus: C+, C++, or C#, Visual Basic, or HTML

Knowledge of AMX, Crestron, or Extron control systems.

Understanding of PKI desired
Brooksource provides equal employment opportunities (EEO) to all employees and applicants for employment without regard to race, color, religion, national origin, age, sex, citizenship, disability, genetic information, gender, sexual orientation, gender identity, marital status, amnesty or status as a covered veteran in accordance with applicable federal, state, and local laws.
JO-2104-110310