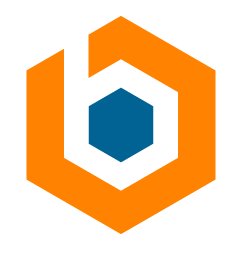 Brooksource is seeking a full-time Product Owner (aka Business Analyst) to serve as the voice of the customer as part of a team developing advanced web applications. These applications are used for mission planning and re-planning for the Air Force Air Mobility Command (AMC) and Department of Defense U.S. Transportation Command (USTRANSCOM), so familiarity with these subject areas is very helpful. The role of the Product Owner (PO) is to regularly interact with the customer and the development team(s) to determine, document, and verify that end user needs and requirements are being fulfilled as part of the development process. This can include innovative and out-of-the-box thinking to improve the user experience. The PO will also serve as the face of the team for demonstrations and design reviews.
Job Description
The Product Owner will be assigned as a member of Team Sentinel (Advanced Backlog Grooming group) and report to the Requirements Manager. The Product Owner will be integrated into a development or sustainment team implementing Agile methodologies to create web application functionality, where the PO serves as the subject matter expert. The PO understands the functional goals and requirements of the web application features under development or sustainment, and fulfills the role of representing the customer in ensuring these are met. In order to achieve this, the PO grasps how the end user applies the software in an operational environment or setting; so, familiarity with the mission operations of AMC and/or USTRANSCOM and how the applications would be used in a business context is very useful. The PO interacts regularly with program leadership to provide updates on achievements, obstacles, risks, and other issues related to overall program success. Other responsibilities include working with developers, test engineers, other POs, technical writers, and other support team members to fulfill program requirements.
Primary Responsibilities
Formulate and define system scope and objectives to meet business requirements and customer objectives.
Support feature grooming through Team Sentinel grooming sessions based on prioritized backlog items.
Based on customer-provided priorities, groom features for development and/or sustainment team assignment.
"Own" the Acceptance Criteria of product features after they have been assigned to the development and/or sustainment team.
With input from Team Sentinel, end user representatives, Solution Architect, and stakeholders, build and edit user stories, defects, and enablers.
Collaborate with the development and/or sustainment team to create and detail stories that sufficiently address all the Acceptance Criteria in the assigned feature and ensure acceptance tests are written.
Prioritize user stories in the "Team Backlog" to streamline the execution of program priorities.
Maintain the conceptual and technical integrity of user stories and each component within a user story.
Provide quality control by being the only team member empowered to accept stories as "Done" and ready for presentation for Government acceptance.
Ensure the creation of mockups and visuals to demonstrate development functionality and capabilities
Serve as the liaison between Team Sentinel, stakeholders and development and/or sustainment teams.
Work with project managers, developers, test engineers, customer representatives, and end users to ensure the web application design and functionality meets business requirements and expectations.
Analyze future development for blockers and enablers.
Assist in preparation of technical reports, presentations, user guides and other documents as required or requested.
Participate in SAFe ceremonies as required to demonstrate capabilities developed by the team and user story completion for Government acceptance.
Represent the development and/or sustainment team during VIP demonstrations, design reviews, etc.,
Review and reprioritize the team backlog as part of the preparation work for Iteration Planning to include coordinating with other members of Team Sentinel and other Product Owners based on dependencies and program reprioritizations.
Provide the conduit for information flow…facilitating the expeditious response to queries during execution of the Product Increment Plan.
Maintain familiarity with all applicable program development direction(s) and changes.
Establish and maintain relationships outside of the team to include other POs, business partners, mission partners and end users.
Participate in team retrospectives as the member responsible for requirements.
Participate in meetings as required to facilitate the continuous release of value-added solutions for requirements.
Qualifications
Qualified Candidates will have:
A Bachelor's Degree or equivalent experience in a related field (computer science, computer engineering, management information systems, or science field)
Familiarity with web-based technology.
Experience with Agile software development methodologies.
An active SECRET security clearance or the ability to obtain one.
Thorough understanding of AMC, USTRANSCOM and/or DoD business systems and industry requirements.
Excellent communication skills with the ability to clearly present information in oral and written format.
Strong analytical skills and the ability to evaluate complex situations in order to develop helpful solutions, including innovative approaches.
The ability to contribute to deliverables and performance metrics where applicable.
U.S. Citizenship.
An active Security Clearance or the ability to obtain one.
Preferred Candidates should have:
Familiarity with software development and the software development and sustainment lifecycle.
Interpersonal skills to relate to both team members and customers.
Time management skills and the ability to meet deadlines.
Proficiency with computers and Microsoft Office applications to include Teams.
Brooksource provides equal employment opportunities (EEO) to all employees and applicants for employment without regard to race, color, religion, national origin, age, sex, citizenship, disability, genetic information, gender, sexual orientation, gender identity, marital status, amnesty or status as a covered veteran in accordance with applicable federal, state, and local laws.
JO-2101-107391