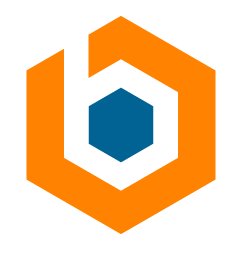 Sr. Cloud Security Engineer
Booz Allen Hamilton
Chantilly, VA
The Challenge:
Everyone knows security needs to be "baked in" to a system architecture, but you actually know how to bake it in. You can identify and implement ways to harden systems and reduce their attack surface. What if you could use your cyber security engineering skills to design and build secure systems for a national security agency? We're looking for a security engineer who can create solutions for a national security agency that will stand up to even the most advanced cyber threats.
As a security engineer on our project, you'll build and secure a modern Cloud and DevSecOps platform to host mission critical applications. You'll coordinate work with the Cloud/DevOps engineers and solutions architects to identify the right mix of tools and techniques to translate your customer's IT needs and future goals into a plan that will enable secure and effective solutions. We need to come up with the best solution, so you'll investigate new techniques, break free from the legacy model, and go where the industry is going. You'll lead the team through a critical approach to network design, providing alternatives and customizing solutions to maintain a balance of security and modern software development needs. This is a chance to make a difference in national security.
Your technical expertise will be vital as you help customers overcome their most difficult challenges by integrating secure practices like secure development and employing zero trust strategies. You'll be able to broaden your skillset into areas like DevSecOps, Cloud architecture, container orchestration, and DevSecOps automation while building peace-of-mind in a critical infrastructure. Join our team as we improve national security missions through cyber security. Empower change with us.
You Have:
8+ years of experience with IT enterprise solutions
5+ years of experience with security engineering
Experience with security frameworks and controls, including NIST 800-53, Docker and Kubernetes CIS benchmarks, and privacy or health data controls
Experience with the Federal Authority to Operate (ATO) process
Experience with Cloud architecture and security on AWS or Azure, including identity management and network security components
Experience with hardening systems and applying STIGs to Linux-based servers
Experience with security scanners such as OpenSCAP and Nessus
Active Top Secret clearance
BA or BS degree
Nice If You Have:
Experience with Zero Trust strategies
Experience with Docker & Kubernetes container orchestration
Experience with container security, including use of Aqua Security or Twistlock
Security+, CISSP, or other industry certifications
Clearance:
Applicants selected will be subject to a security investigation and may need to meet eligibility requirements for access to classified information; Top Secret clearance is required.
Build Your Career:
Rewarding work, fun challenges, and a ton of investment in our people—that's Booz Allen cyber. When you join Booz Allen, we'll help you develop the career you want.
Competitions — From programming competitions at our PyNights (Python competition and learning events) to competing in CTFs, we've got plenty of chances for you to show off your skills.
Paid Research — Have an innovative idea to explore or hypothesis to test? You can participate in challenges via our crowdsourcing platform, the Garage, and other programs to be awarded dedicated time and/or funding to advance your skills.
Cyber University — CyberU has more than 5000 instructor-led and self-paced cyber courses, a free online library that you can access from just about anywhere—including your phone—and certification exam prep guides that include practical assessments to prepare you for your exam.
Academic Partnerships — In addition to our tuition reimbursement benefit, we've partnered with University of Maryland University College to offer two graduate certificate programs in cybersecurity—fully funded without a tuition cap.
Maker/Hackerspaces — Race drones, print 3D gadgets, drink coffee from our Wi-Fi coffee maker, and get hands-on training on tools and tech from in-house experts in our dedicated maker and hackerspaces.
Brooksource provides equal employment opportunities (EEO) to all employees and applicants for employment without regard to race, color, religion, national origin, age, sex, citizenship, disability, genetic information, gender, sexual orientation, gender identity, marital status, amnesty or status as a covered veteran in accordance with applicable federal, state, and local laws.
JO-2104-110769