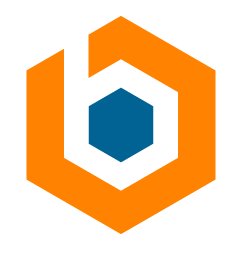 Description:
Max Bill Rate $145
OptumRx COE DevOps Engineer
Remote
Is responsible for cultivating strong relationships (engineering, infrastructure, EIS, capabilities teams, senior leadership) creating operational strategy and best practices to advance the digital application portfolio availability/stability performance. The Digital DevOps COE team is committed to leading, guiding and supporting the organization's DevOps transformation. The focus is on establishing a DevOps culture through the three foundational pillars of Automation/Optimization & Measurement, Common Practices and Collaboration.
What Project/Projects will the candidate be working on while on assignment?
DevOps COE Lead for 38 OptumRx Digital assets
Is this person a sole contributor or part of a team? no
If so, please describe the team? (Name of team, size of team, etc.) OptumRx Digital COE, 13 team members
What are the top 5-10 responsibilities for this position? (Please be detailed as to what the candidate is expected to do or complete on a daily basis)
• Providing direction and guidance for operations, administration and establish operational objectives for the global teams. Collaboration with Cloud COE, SRE, ORx DevOps COE and L3 teams
• Partnering with engineering, capabilities resources and represent operations to influence roadmap prioritization process with reliability challenges and operational investments
• Continuous improvement to strengthen the problem management and resolve systemic issues and risk
• Develop performance monitoring strategy and alerting matrix
• Lead a team to own the configuration management governance to develop processes and implement tools ensuring accurate and reliable configuration items are captured in CMDB
• Lead resources to mature the certification renewal processes utilizing enterprise tools such as Venafi
• Recommend Automate Reusable Components like Terraform for infra setup, pipelines for app deployments
Security team Guidelines
• Standardize Build and Deployment Scripts used under Jenkins and Azure DevOps
• • Analyze technical metrics to close the gaps and improve DevOps maturity
• Shorten the release time by closing gaps in DevOps area (Continuous Deployments)
Continuous improvement by performing the proof of concepts on new tools and technologies to enhance the DevOps area
• Introduce audit mechanism to review all DevOps activities
What software tools/skills are needed to perform these daily responsibilities?
Java, J2EE, REST Web Services, Spring Boot, APIs, Python, Node.js,, Azure Jenkins, Docker, OpenShift, Azure Monitoring etc.), experience (e.g. Splunk, DynaTrace, custom Grafana) , GitHub experience
Functions
What skills/attributes are a must have?
10 years Jenkins, CI/CD, Dockers, Kubernetes, Terraform, Infrastructure as Code (IAC), JIRA, Automation, Agile
We cannot provide sponsorship upon conversion
Where is the work to be performed? (Please list preferred UHG facility, if other please specify i.e. remote work, rural, etc.) Remote
What are the work hours? (ex. 9am-5pm, day/night shifts, rotating shifts, etc) standard work week M-F
What does the interview process look like?
a. How many rounds? 2
b. Video vs. phone? video
Brooksource provides equal employment opportunities (EEO) to all employees and applicants for employment without regard to race, color, religion, national origin, age, sex, citizenship, disability, genetic information, gender, sexual orientation, gender identity, marital status, amnesty or status as a covered veteran in accordance with applicable federal, state, and local laws.
JO-2103-109160