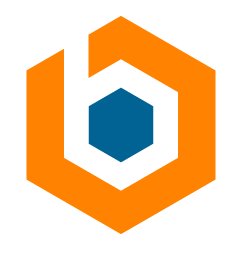 Performs all tasks associated with the operations and maintenance of the combustion turbines, steam turbine, HRSGs and the associated balance of plant equipment. The Individual will be responsible for compliance with safety standards and environmental regulations, operational efficiency and unit reliability. The candidate shall be a self-starter with interest in training and personal development. The candidate must be willing to work in a team oriented multi-discipline environment.
The Combustion Turbine Technician position requires journeyman-level skill in Power Plant Operations (Combined-Cycle experience preferred) and progression-level skill in at least two of the following categories: Electrical, I&C, and Mechanical. The Combustion Turbine Technician is strongly encouraged to progress and achieve progression-level skill in the fourth category.
Electrical Maintenance- Experienced in troubleshooting and correcting electrical maintenance problems, including switch gear, motors, breakers and plant wiring. Should be familiar with the usage of high-tech electronic test equipment and other precision test instruments used in identifying problems.
Mechanical Maintenance- Experience in troubleshooting and correcting mechanical problems which include combustion turbines, steam turbines, heat recovery steam generators (HRSG), pumps, compressors, valves and various rotating equipment. Must be proficient in alignment, basic machining, rigging and equipment component inspection and repair.
Instrumentation & Control- Experienced in troubleshooting, calibrating, repairing, tuning, and replacing sophisticated I&C equipment and components. Must be able to maintain the plant equipment and components. Must be able to maintain the plant Distributed Control System (DCS) and related equipment. Completion of extensive technical training in modern I&C work is required.
Operations: Experience in safe and reliable start-up, operation and continuous monitoring of HRSGs, electric generators, chillers, steam distribution system, steam turbines, and auxiliary equipment. Must be able to monitor continuous control process, in both a control room environment and physical plant inspection, to insure the normal operation of the plant. Must be able make necessary equipment adjustments, log significant observations, record daily meter readings and maintain daily operating logs. Must also be able to understand basic chemistry and perform laboratory water analysis. Must possess well-developed oral and written communications skills.
Successful completion of EEI's Plant Operator Selection System (POSS) and Power Plant Maintenance Selection System (MASS) testing is required.
It is recommended that an up-to-date resume reflecting work experience and job skills applicable to the position be attached when applying.
Basic/Required Qualifications:
Minimum education – High school diploma or GED is required
Must have a journeyman-level skill in Power Plant Operations and have competent (progression-level) experience in two of the remaining skill categories; Electrical Maintenance, Mechanical Maintenance, Instrumentation & Control
Qualifications:
Applicants possessing an Associate Degree in a technical discipline (or equivalent military or technical training program completion) with 5 or more years of practical experience in mechanical, electrical, instrumentation and controls, and operations is preferred. An equivalent combination of education and experience will be considered
Brooksource provides equal employment opportunities (EEO) to all employees and applicants for employment without regard to race, color, religion, national origin, age, sex, citizenship, disability, genetic information, gender, sexual orientation, gender identity, marital status, amnesty or status as a covered veteran in accordance with applicable federal, state, and local laws.
JO-2304-134744