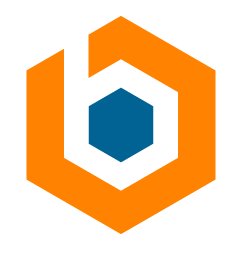 Critical Infrastructure Engineer
Greenville, SC – Sun-Fri Third Shift
Position Summary
Brooksource is searching for a Critical Infrastructure Engineer to work in our Fortune 100 Telecommunications client's Data Center in the Greenville, SC area. Under general supervision, your main responsibilities would include providing technical support to field engineers, technician personnel who are diagnosing, troubleshooting, and repairing electrical/mechanical equipment. Additionally, responsible for reporting design, reliability and maintenance problems and providing support to customer/users where the product is highly technical or sophisticated in nature.
Essential Job Functions:
·            Provides mastery skills and leadership in both electrical and mechanical disciplines supporting the data center environment.
·            Performs advanced support activities for all systems and equipment in a data center environment.
·            Performs on-site installation, preventive maintenance, repair and calibration on electrical and mechanical systems in a raised floor/data center environment.
·            Inspects and tests complex mechanical and electrical equipment; chillers, CRAH's, pumping, fire alarm, motor control, lighting, signal, communication and power circuits.
·            Ensures successful electrical operations of all electrical systems, including UPS, generator, cooling plant and distribution.
·            Ensures successful operations of all mechanical systems, including Cooling plant, HVAC distribution, monitoring and controls.
·            Assists in planning, development and implementation of appropriate programs for the Inspection, installation, maintenance and repair of electronic communications, data control and monitoring systems in a raised floor/data center environment.
·            Ensures that all mechanical and electrical systems are following the building codes and all other applicable laws, codes, rules and regulations.
·            Leads in the operation of all data center systems to ensure 100% uptime.
·            Undertakes complex projects requiring additional specialized knowledge in mechanical and electrical systems.
·            Accountable for complex electrical and mechanical systems and equipment issues.
·            Persons in this position staff the building 7×24 over all shifts.
·            Assists in the repair and replacement of mechanical devices such as valves, motors, controls, switches, gauges, wiring, fans, pumps, compressors, condensers and piping.
Job Requirements: 
·            Consistent with a 24 X 7 Operations environment, this position needs to be available to respond to escalated issues
·            Strong communication skills and interpersonal skills are required
·            Ability to perform under pressure and utilize command skills in a must
·            Must be able to interrupt blueprints and specification documents
·            Must oversee others in safe work procedures on systems and equipment
·            Must be able to troubleshoot complex systems and devices
·            Must have knowledge of mechanical and electrical codes and practices associated with the operation, repair and maintenance of electrical systems.
·            2+ years' experience in a critical infrastructure or related field.
·            In depth knowledge of chillers, pumping, building controls, UPS, generator, controls and electrical distribution systems.
WORKING CONDITIONS: 
The physical demands for this position are typical of a building maintenance environment. Reasonable accommodations may be made to enable individuals with disabilities to perform the essential functions. Must be able to lift frequently and carry heavy objects, climb ladders, stoop, kneel or bend to perform duties in various types of weather. Work scheduled may be adjusted to meet business needs.
Brooksource provides equal employment opportunities (EEO) to all employees and applicants for employment without regard to race, color, religion, national origin, age, sex, citizenship, disability, genetic information, gender, sexual orientation, gender identity, marital status, amnesty or status as a covered veteran in accordance with applicable federal, state, and local laws.
JO-2303-134467