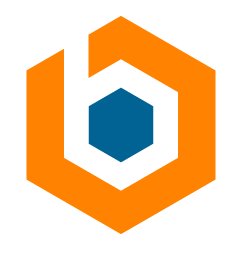 Data Analytics & Distributed Intelligence
This position will also be responsible for the development if a global industry leading organization leveraging data and distributed intelligence programs while reporting out status to executives business partners and the industry.
The manager will create strategies and implement new processes to effectively move grid analysis, decision-making and control to the grid edge. The role requires hands on leadership necessary to develop and grow a team through all phases of data analytics maturity. The manager of data analytics and distributed intelligence is responsible for scaling the data function which includes data modeling, data engineering, data analytics, and data management in a multitude of environments including cloud-based SaaS systems. The manager stays abreast of changing technologies and ensures that the organization always approaches work with the goal of standardization and continuous improvement. In a distributed intelligence operation, data and information are shared and analyzed across different departments or teams, and decisions are made collaboratively based on that information.
Position Concept
–         Lead the industry on the development deployment testing and operationalizing of Distributed Intelligence. You will be responsible for the research and reporting back to the executives, Itron and the industry through white papers and presentations.
–         Lead the industry in the development of the Data Model, Business Rules Engine, and the Data Analytics Platform to construct a complete virtual system. This should be building and enterprise solution which enable all existing operational systems such as SAP, GIS, ADMS, etc. 
–         Develop, implement, and manage a roadmap for the data and analytics function that clearly defines ownership and responsibility between the central data function and the functional groups.
–         Develop and manage a common data framework so that all company data can be analyzed in a unified manner and serves as the touchpoint for all data collection/architecture requirements of the Business Development team.
–         Ensure that all business development models and tools can interface with the common data framework and that production data adheres to a unified data model. This includes continuous collaboration with all departments of the company to ensure data needs for the business development team are addressed and the required data is modeled and available to analysts and end-users. 
–         Collaborate with corporate IT to ensure the integrity and security of all system tools and processes. This shall include all hardware, software, and consulting resources required to drive improvements that align with operational and strategic goals and foster a culture of accountability. 
Direct Supervision: Direct supervision of two or more Business Intelligence and/or Data Analysts 
Knowledge/Skills/Abilities (KSA)
–         Experience with data visualization tools (e.g., Tableau, Power BI) and data analysis languages (e.g., SQL, Python).
–         Experience working with large datasets and distributed computing platforms (e.g., Hadoop, Spark).
–         Advanced knowledge and understanding of ETL processes including the Microsoft Business Intelligence (MSBI) suite
–         Advanced expertise in data and multidimensional data modeling.
–         Experience working with Application Programming Interfaces (APIs) including Web Services
–         Advanced expertise in business intelligence software (PowerBI)
–         Business and technical acumen and the ability to influence customers, team members and management.
–         Strong leadership and communication skills, with the ability to manage and motivate a team.
–         Proven track record of delivering data analytics solutions that drive business value.
QUALIFICATIONS
Education
–         Bachelors' degree in Information Systems, Computer Science, Business or related field
Preferred:
–         Microsoft Certified Professional
–         Big Data Science Professional
–         PMP certification
Related Experience
–         Six (6) years of direct supervision or Eight (8) years of managing projects in the area of building and guiding enterprise technology or strategy teams.
Brooksource provides equal employment opportunities (EEO) to all employees and applicants for employment without regard to race, color, religion, national origin, age, sex, citizenship, disability, genetic information, gender, sexual orientation, gender identity, marital status, amnesty or status as a covered veteran in accordance with applicable federal, state, and local laws.
JO-2304-135202