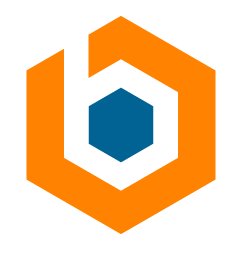 Data Architect/Systems Engineer
O'Fallon, IL
Brooksource has an opportunity for an experienced and motivated Data Architect to provide support for its Information Tool Suite (ITS) in support of United States Transportation Command (USTRANSCOM). The Information Tool Suite (ITS) supports dynamic USTRANSCOM processes through the development and enhancement of an integrated database and web-based applications providing enterprise decision-ready information in the following main areas: Financial Planning & Investment Allocations; Distribution Requirements Management; CIO Assessment, Evaluation and Reporting; System Information & Assessment; Architecture Support; and DoD Transportation Electronic Data Interchange (EDI) Conventions. ITS supports enterprise sharing amongst these and additional data groups to prevent data 'silos' and to provide a more complete picture for informed decision making.
Job Description
The Data Architect will perform account management, and portal/portlet ETL performance tuning and database access troubleshooting. The ITS integrated database consists of 1,801 tables (approximately 24M records) in support of USTRANSCOM process-specific applications. The Data Architect shall be responsible for the overall maintenance and administration of the ITS database schemas hosted on SDDC CE owned Oracle database servers, operated and maintained by SDDC CE systems administrators (SA) and database administrators (DBA). The Data Architect, working closely with the DBA, shall perform maintenance and administration using delegated privileges defined by the DBA. The Data Architect shall develop and enhance the data exchange between the ITS front end and the database using services-oriented architecture methodologies.
Primary Responsibilities:
· Develop and enhance the data exchange between the ITS front end and the database using services-oriented architecture methodologies.
· Provide enhancements to the ITS database, schema, tables, and records to support change requests due to process changes.
· Work with the user community to document, track and prioritize all requirements for the COR's approval.
· Manage new releases, evaluate impacts, and periodically report requirements implementation progress to the COR
· Implement all necessary delegated security measures over and above those already done (i.e. patches, scan, etc.) by SDDC CCE/ITS IA to ensure compliance with USTRANSCOM and DoD Cyber Security regulations.
· Perform and document semiannual design reviews along with findings.
· Perform and create tools to optimize the extract, transform and load of reference and functional data into the ITS databases as required.
· Maintain the ITS Logical Data Model (LDM) (formerly known as the Information Resource Management Logical Data Model (IRMLDM)).
· Develop metrics associated with the duration and timeliness of requested capabilities.
Qualifications:
· A Bachelor's Degree.
· A SECRET security clearance.
· Security +
· 5 years' experience as a data architect.
· Desirable: Experience in USTRANSCOM / AMC.
· Extensive knowledge of SQL (DDL, DML, DCL), PL/SQL,
· Familiarity with data modeling tools (CA Erwin Data Modeler preferred) and 3NF techniques,
· Be familiar with standards and exporting to scripts, SQL Developer, SQL PLUS, Microsoft Access, SQL, scripting, Microsoft Office Professional Plus applications, xml (WSDL,XSD, xml output).
Brooksource provides equal employment opportunities (EEO) to all employees and applicants for employment without regard to race, color, religion, national origin, age, sex, citizenship, disability, genetic information, gender, sexual orientation, gender identity, marital status, amnesty or status as a covered veteran in accordance with applicable federal, state, and local laws.
JO-2101-108063