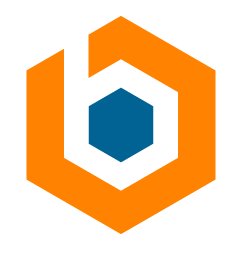 Brooksource is seeking a Data Engineer to join our Fortune 24 Health Insurance partner to assist with a new project as part of their ongoing data science cloud transformation efforts. As a Cloud Data Engineer, you will work with a Scrum team and leverage your expertise to assist with building out the cloud infrastructure for a new data science platform.
Daily you Will:
o  Support Python/R Data Science models and Machine Learning applications by assisting the development and support of Data Science Platforms within the AWS (e.g., Databricks, JupyterHub, RStudio Connect, SageMaker)
o  Assist with and support relational and NoSQL databases in the cloud-based applications
o  Build out EC2 instances, automate deployments, assist infrastructure, and cloud formation logic and network connectivity in the cloud environment
o  Leverage DevOps and Service Architecture to stand up various cloud services to support Databricks Platform (S3, build pipelines, EC2 instances, etc.)
o  Have a strong understanding of data lakes, data warehousing, ETL workflows, etc.
o  Manage the development of real-time data pipelines
o  Assist in defining the data architecture, pipeline development, and scheduling of Delta Tables and Databricks Feature Store
Skillset:
o  Bachelor's Degree (preferably in CS, MIS, or any related field)
o  1-2+ years' experience with AWS, cloud formation templates, compute clouds, application containers (e.g., Docker), Linux administration, scripting languages, CI/CD, Git, automated builds, automated testing, etc.
o  3-5+ years Data Engineering experience (data architecture, pipelines, data lake, data warehousing, ETL workflows, scheduling, etc.)
o  Experience with Databricks or similar distributed computing frameworks (e.g., Spark, MapReduce)
o  Knowledge of SCRUM and AGILE methodologies
o  Strong coding and troubleshooting skills
o  Knowledge of multiple programing languages (Java, R, Python, and Scala preferred)
o  Familiarity with Big Data, Data Science, Machine Learning, and underlying principles a plus
o  Experience with Jupyter Notebooks nice to have
Environment:
o   Location: Fully Remote (Team is dispersed among Centene Hubs including St. Louis, Charlotte, Tampa)
o   Report: Reporting Manager of the Cloud Engineer team
o   Company Size: Fortune 25 Health Insurance Company
o   Team Size: 7 people
o   Hours: Monday- Friday, 8:00AM – 4PM CST / 9:00AM – 5PM CST 
Brooksource provides equal employment opportunities (EEO) to all employees and applicants for employment without regard to race, color, religion, national origin, age, sex, citizenship, disability, genetic information, gender, sexual orientation, gender identity, marital status, amnesty or status as a covered veteran in accordance with applicable federal, state, and local laws.
JO-2201-119368