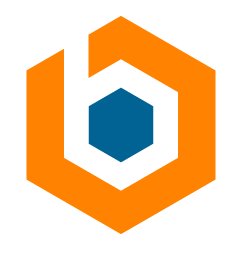 Title Data Product Analyst
Duration Ongoing Contract (Conversion Expected)
Location Greenwood Village, CO
Our Fortune 75 MSO Client in Greenwood Village is in the process of re-organizing their product organization to a full stack model, and with this growth will be an increased emphasis on product analytics. We are looking for a Data Analyst to support the reporting and analytics needs of a web product development team. This includes working with full stack teams to manage business processes, systems, tools, analysis, and reporting that optimize business functions to meet organizational goals and initiatives. Your primary stakeholder will be your team members and product-platform leadership. You will be responsible for providing valuable business insights regarding specific objectives for your team members, leaders, and executives in an effort to optimize their productivity and enable them to better serve our customers. The Data Analyst plays a critical role in establishing operational excellence and making important business decisions for the team and organization.
MINIMUM QUALIFICATIONS
·      Bachelor's degree in Business Administration, Finance, Economics, Computer Science, Data Analytics, or related field.
·      Minimum 2 years of experience in an analyst, operations, or programs role
·      Proficiency in SQL
Preferred Qualifications
·      Master's Degree in Business Administration, Finance, Economics, Computer Science, Data Analytics, or related field.
·      Experience creating dashboards and visualizations in systems such as but not limited to; Excel, Tableau, PowerBI, Domo, Elasticsearch, or Adobe Analytics.
·      Strong technical background in relational database management, statistics, report development, tools (specifically SQL but R, Python, SPSS, SAS are preferred as well).
·      Strong written and verbal communication skills, with a track record of supporting a variety of stakeholders.
·      Demonstrated experience in handling large data sets and relational databases.
·      Exhibits sound business judgment, strong analytical skills, and a proven track record of taking ownership, leading data-driven analyses, and providing clear answers to complex problems
·      Experience working within a web or technology company would be highly beneficial
·      Motivated self-starter, proactive and action-oriented
·      Strong problem solving and collaboration skills
·      Experience in prioritization of deliverables and tasks
·      Able to operate successfully in a lean, fast-paced organization
RESPONSIBILITIES:
You will be primarily responsible for creating and managing reporting and analytics to optimize core platform functions, tracking and reporting of goals and KPIs throughout the development cycle and through feature launch. You must become a subject matter expert on all aspects relating to your team's specific outcome. You will support leadership to drive improvements to reporting tools, methods, and processes utilized by the team to increase the availability and granularity of actionable data.
A successful candidate must be able to roll-up their sleeves, and work directly with data coming from multiple disparate systems. You should be passionate about your work, detail-oriented, analytical, and have excellent problem-solving abilities. You must be experienced at working with large data sets and the technical tools needed to work with them. You will have superb communication and customer-relationship skills, outstanding analytic insight, and be a passionate advocate for your customers to other internal parties. Partnering with other analytical functions in AWS such as data warehousing, business development, finance, marketing, and voice of customer will be crucial to the effective execution of the responsibilities. You will drive towards simple, scalable solutions to difficult problems, be highly organized, and be able to communicate complex analytical results, both written and verbally, in a clear and easy-to-understand way.
WHAT'S IN IT FOR YOU …?    
You will have the opportunity to join at the ground level of a brand-new structure of an enterprise environment, and lead analytics efforts to drive data-driven business insights. You will have a direct hand in influencing products consumed by millions of end-users.
BENEFITS OF WORKING WITH BROOKSOURCE: 
·      Previous experience working with this client and placing both permanent employees and contractors.   
·      Direct communication with the hiring manager, which allows us to have a clear understanding of the timeline and move candidates through the interview process faster.   
·      Dedication to keep an open line of communication and provide full transparency.   
Brooksource provides equal employment opportunities (EEO) to all employees and applicants for employment without regard to race, color, religion, national origin, age, sex, citizenship, disability, genetic information, gender, sexual orientation, gender identity, marital status, amnesty or status as a covered veteran in accordance with applicable federal, state, and local laws.
JO-2003-101493