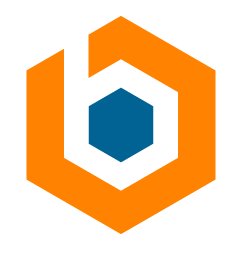 POSITION DESCRIPTION
DATE:                                                   April 2022
TITLE:                                                   DCS Engineer
PERFORMANCE COACH:              Mgr Engineering
COMPANY:                                        Tampa Electric
DEPARTMENT:                                 Energy Supply
*The Engineer classification is multi-level, based on the qualification guidelines as outlined in the Company's Engineer Career Path, Administrative Policy 2.13.  This position may be staffed at the Associate Engineer level through Senior Consulting Engineer level.
POSITION CONCEPT
The DCS Engineer coordinates and maintains the stations plant Distributed Control System (DCS) hardware and software. This position's responsibility includes ensuring DCS system reliability, integrity, and health by performing daily back-ups of DCS computer software and logic changes. Responsibilities also include implementing new DCS logic, changing existing DCS logic, and replacing and installing DCS hardware. The DCS Engineer coordinates with IT ensuring plant DCS Cyber Security is active, current, and in compliance. The DCS engineer administers domains and users within the control networks.
LEADERSHIP COMPETENCIES
·        Champions Safety, Health and the Environment
·        Takes Ownership and Acts with Integrity
·        Drives Business Excellence for Customers
·        Builds Collaborative Relationships
·        Develops People and Teams
·        Cultivates Innovation and Embraces Change
·        Thinks Strategically and Exercises Sound Judgment
PRIMARY DUTIES AND RESPONSIBILITIES
1.      Maintain/troubleshoot/repair plant Distributed Control (DCS) and Emergency Showdown (ESD) Systems. Recognize needs before they arise and take appropriate action. (35%)
2.      Implement/modify/document plant communications for Cyber Security plan . (5%)
3.      Support plant equipment modifications by adding/changing/removing DCS logic and controls. (10%)
4.      Maintain plant 3rd party software applications for process monitoring (DBDOC, GRITS, Asset Centre, RSLogix5000) (5%)
5.      Assist TECO Energy Information & Security department with all plant control systems (Ovation, GE, & ABB) for NERC and Emera CSF compliance (5%)
6.      Interact and communicate daily with process teams providing technical support, direction and training to support plant operations.  Provide technical support to maintenance Staff. (10%)
7.      Investigate and analyze new products and procedures and direct personnel in use of same. Contact equipment manufacturers to solve equipment problem. (5%)
8.      Coordinate and provide technical support and quality control for work performed by outside contractors and plant personnel within the realm of station service. (5%)
9.      Assist in the station budgeting process and provide annual forecast of expected contractor manpower levels and contractor costs. Also, track and provide reporting of daily, weekly, monthly, and annual versus budget contactor manpower levels and cost. Develop budgets for maintenance and improvements to ensure safe and reliable operation plant control system. (10%)
10.  Provide input for major outage planning. Lead projects when applicable and represent station on Energy Supply lead projects. Provide daily technical support to station operations concerning assigned equipment. Make recommendations to reduce costs, improve operations, extend equipment life and prevent unplanned downtime, including recommending spare parts for equipment. Support Predictive Maintenance (ie. vibration testing and lube oil analysis). Make use of and disseminate predictive data to ensure machinery health condition and predict machinery maintenance requirements. (10%)
SUPERVISION
Indirect:                  Process Specialists, Maintenance Contractors and Consultants.
RELATIONSHIPS
Key Internal:             Report directly to Station Engineering & Maintenance Manager or Engineering Lead; work closely with Technical and Engineering Staff, Operations Teams, Administrative Team, and Warehouse.        
Key External:            Interface with other departments & contractors.
QUALIFICATIONS
Education
Required:           Bachelor's Degree in Engineering or Computer Science Degree with 0-18 months of related experience as defined below.
Preferred:          Bachelor's Degree in Engineering or Computer Science Degree with 2 years of related experience as defined below.
Training/Certification
Preferred:          ISA Instrumentation & Controls Certification
                               DCS training, preferably Ovation/ABB/Bailey
Related Experience
Required:           Engineering Degree
Preferred:          Process control engineering with thorough understanding of control network communications. Familiarity with NERC CIP standard. Maintenance and repair of Emergency Shutdown Systems
Knowledge/Skills/Abilities
Required:           Ability to work in an industrial environment leading the work of other technical or process employees. Good interpersonal oral & written communication skills.
Knowledge and use of personal computer, spreadsheets, databases & digital control software. Good analytical and technical skills.
WORKING CONDITIONS
·        Must be willing and able to respond to plant needs with 24/7 coverage
·        Must be willing and able to work in dusty, hot and noisy environments
PHYSICAL DEMANDS/ REQUIREMENTS
·        Must be willing and able to pass a baseline physical with pulmonary function and negative pressure respirator fit test.
·        Must be willing and able to use personal protective equipment (PPE) on-the-job.
·        Must be willing and able to work from elevated platforms
·        Must be willing and able to ascend and descend from ladders and stairs
Brooksource provides equal employment opportunities (EEO) to all employees and applicants for employment without regard to race, color, religion, national origin, age, sex, citizenship, disability, genetic information, gender, sexual orientation, gender identity, marital status, amnesty or status as a covered veteran in accordance with applicable federal, state, and local laws.
JO-2304-134695