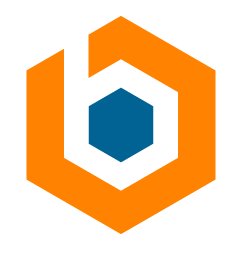 Demand Planner
Irvine, CA
Hybrid (Onsite 2-3 days a week)
Job Summary
Our global medical device client headquartered in the Irvine area is searching for a Demand Planner. The Demand Planner is responsible for the effective coordination of the material planning, purchasing and production scheduling function and ensuring timely delivery to customers of finished products and replacement spare parts. If you are looking to join a team with high growth in an enterprise organization, apply today!
Duties
·      Collects information regarding failed customer systems, raw material, component and related requirements from engineering and production specifications and schedules.
·      Assists with compiling statistical data to determine buying trends/volumes and to establish price objectives and/or opportunities.
·      Maintains database of suppliers of products used in manufacturing process.
·      Creates comparison charts containing data from proposals submitted by potential suppliers.
·      Prepares orders to vendors as directed for raw materials, packaging materials, parts, components, services, supplies, finished goods and related material needed for production.
·      Ensures timely return of faulty spare parts for immediate shipment to manufacturer for RMA repair process.
o  Maintains RMA repair turnaround time with manufacturer/repair shipment & returns
·      Inventory goods received and identified discrepancies in order, quantity, and price.
·      Checks scheduled delivery dates and makes initial contact with suppliers on late deliveries.
o  Escalates issues.
·      Checks with warehouse and production regarding availability and movement of materials to detect shortages or overages.
·      Notifies appropriate personnel of anticipated problems related to shipment delays, process disruptions, materials related issues.
·      Demand planning
o  Placing orders for spare parts, planning of optimal safety stocks, coordinating of cycle counts
·      Logistical Coordinating
o  Coordinating of shipments based on requests from field, tracking of the shipments and timely communicating of shipments/ delays, etc. managing of field communications on logistical aspects
·      Documentation
o  Updating of all transactions in the service management system to reflect actual status and other aspects as needed.
·      Tracks all the Material owned by Technical Services in the US
·      Coordinates any activities required to ensure proper traceability of the material owned by Technical Services
·      Liaison with Supply Chain and Manufacturer to maintain product availability at all times
o  Liaison with external suppliers to achieve optimal service levels
·      Ensures proper levels of availability and system readiness
·      Spare parts forecasting
·      Coordinate all logistical support for Meetings/Conventions
·      Inventory control for all related spare parts, FRUs, Shipping Cases, etc.
·      Check-in & Re-stock process for returning units
·      Inventory/Replenish for all supplies
·      Identifies opportunities for improvements within the current Logistics/ product management processes
·      Creates orders in inventory management system (Salesforce) and purchase order management systems (Oracle) for inbounding of purchased spare parts
·      Work with Operating Company for NPI launches
·      Process map creation
Qualifications/Education:
·      Bachelors or Associates degree
·      2 years work experience
·      Exp in medical device industry (Preferred)
·      Planning
·      Purchase Order
·      Forecasting/Creation of forecasts
·      Consumption Analysis & Demand Analysis
·      Material management
·      Inbound/outbound shipment
·      RMA repair processing
·      Operations support
·      Customer service
·      Service repair documentation
·      Audit preparation
·      Excel skills
·      Communication skills
Brooksource provides equal employment opportunities (EEO) to all employees and applicants for employment without regard to race, color, religion, national origin, age, sex, citizenship, disability, genetic information, gender, sexual orientation, gender identity, marital status, amnesty or status as a covered veteran in accordance with applicable federal, state, and local laws.
JO-2210-129822