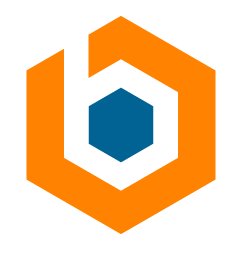 Senior DevOps Engineer
100% Remote
4 Month Contract
Are you looking to work with one of the leading media and entertainment companies in the United States? Well look no further! Brooksource is hiring a DevOps Engineer for our customer, a Fortune 500 company that creates and distributes premium and popular content from a diverse array of talented storytellers and journalists to global audiences through its consumer brands. Their products reach millions of consumers monthly and provide a variety of content, ranging from original programming to live sports, across a variety of platforms including web, iOS, Android, Apple TV, Fire TV, Android TV, Roku and Xbox. 
The Senior Devops Engineer works as a vital member of a Scrum team, applying practical experience in the key disciplines of software engineering (object-oriented design and programming, functional programming, configuration management, testing, etc.) to deliver incremental but complete pieces of business value to stakeholders. The Senior Developer we're looking for not only demonstrates the skills and knowledge of a seasoned programmer but also displays strong understanding around software design principles. The Senior Developer on the team displays the drive for learning and understanding programming paradigms beyond one particular programming language, toolset, or cloud platform.
Project:
This initiative will run through the end of the year and will focus on building features for a Global Entertainment Platform to support Domestic and International site replatforming for the customer's entire website. The replatforming effort is moving all legacy brands that the customer owns to the same platform/system. This is one of our client's top 3 initiatives and you'll be joining a strong team of engineers and PMs to complete this!  
Day-to-Day Responsibilities:
Work with product and engineering teams to design, develop, test, deploy and monitor new features
Work with other developers and key business stakeholders in cross functional teams to maintain deliver internal and external user facing applications that allow users worldwide to find and use our products
Build efficient and reusable components, systems and abstractions to be used in the full lifecycle of various digital platforms
Demonstrable excellent design skills and the related strengths in clearly articulating difficult technical concepts and information.
Capable of working in a collaborative team environment, including providing technical leadership for new emerging technologies and mentoring developers.
Can critically evaluate code as a method of learning, and knows when and how to safely refactor code/artifacts.
Release management of enterprise-class system cloud infrastructure, infrastructure as code, code and artifacts, build/deployment management, integrating with existing enterprise and vendor systems.
Experience with Agile methodologies (examples include Scrum or Kanban) required.
Must demonstrate considerable enthusiasm for the practices that allow for continuous deployment and incremental delivery of business value. 
Required Skills and Technologies:
Minimum of 5 years of experience
3 years of DevOps experience building modern infrastructure on medium to large-scale, "mission critical" "high availability" production systems that directly support essential business, and technical, or operational functions. 
Deep experience with and knowledge of cloud platforms such as Amazon Web Services (AWS), Microsoft Azure, or Google Cloud Platform (GCP).
Deep experience with infrastructure as code implementation tools such as HashiCorp Terraform, Amazon CloudFormation, etc.
Experience and knowledge of CI/CD toolsets such as Jenkins, CircleCI, Azure DevOps, Amazon CI/CD toolset, etc.
Deep experience with containerized environments using Docker.
Experience and knowledge of container orchestration toolsets.
Experience with DevOps practices and tools, especially with Infrastructure as Code and managing clean, re-usable templates and implementations.
Experience with web servers (Apache, Nginx, etc), CDNs (Akamai, Fastly, CloudFront, etc), 
Deep experience working in a Linux command line environment.
Experience with scripting (via Bash, Python, Ruby, or otherwise)
Nice to Have Skills:
Experience working with international websites
Experience with serverless environment
What's In It For You..?
High priority project and visibility to senior leadership
Exposure to a highly utilized, customer facing website
Exposure to emerging tools and very intellectual coworkers
Brooksource provides equal employment opportunities (EEO) to all employees and applicants for employment without regard to race, color, religion, national origin, age, sex, citizenship, disability, genetic information, gender, sexual orientation, gender identity, marital status, amnesty or status as a covered veteran in accordance with applicable federal, state, and local laws.
JO-2108-114304