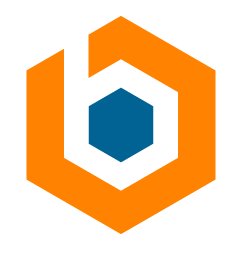 Title: DevOps Engineer
Duration: Contract-to-Hire
Location: Denver Tech Center
Rate: Negotiable DOE
OVERVIEW –
Our client has their sights set on upending the wireless industry and unseating the entrenched incumbent carriers by transforming the future of connectivity! They're building America's first virtualized, standalone 5G broadband network from scratch — with the power to foster some of the fastest, most agile technologies ever conceived. Their teams operate at the intersection of invention and purpose. They're uniquely positioned to effect change across industries spanning autonomous vehicles, smart communities, health care and agriculture well into the future.
You will primarily be responsible for CI/CD pipeline efforts across the 500+ enterprise applications this group supports. You will need to maintain and enhance what exists today and perform new pipeline builds for emerging business groups. Your work will ultimately enable rapid deployment, scaling and efficiency for the entirety of the enterprise. You will introduce the latest and greatest tech to these groups and pave the way for automation best practices.
QUALIFICATIONS –
Required Experience:
·      5+ Years of DevOps, Platform, or Systems engineering experience.
·      Experience with Containerization & Container Scheduling technologies.
o  Docker, Rancher, Kubernetes, etc.
·      CI/CD Pipeline automation experience
o  Gitlab CI, Jenkins, Helm, Travis CI, Circle CI, etc.
·      Extensive knowledge of one or more object-oriented software development frameworks/Languages.
o  Java, Golang, PHP, Python.
·      Proficiency in Linux Operating System shell scripting (Bash).
·      Highly motivated, driven & hard working.
·      Good interpersonal skills and communication with all levels of management.
·      Ability to multitask, prioritize, and manage time efficiently.
Nice-to-have skills
·      Experience with public cloud service offering (IaaS, PaaS services as well as AWS, Google Cloud, etc)
·      Knowledge with Virtualization platforms (VMware, Hyper-V, etc.).
·      Experience with infrastructure and configuration as code solutions, including Terraform, Ansible, or cloud-init
RESPONSIBILITIES/DAY TO DAY –
·      Manage Continuous Integration and Continuous Deployment tools.
·      Drive automation at all stages of software development, release, operations, and maintenance.
·      Participate in conversations with various teams to brainstorm for new ideas and ways to improve development delivery.
·      Research open source technologies to help us solve automation problems.
·      Provide technical guidance and educate Development teams on CI/CD, Automation toolsets and processes
·      Enhance, support, maintain and own the CI/CD pipelines for over 500 Enterprise Applications
TEAM INFORMATION –
This position will be a part of the growing platform engineering team at our client. This team is responsible for the CI/CD pipelines, enterprise DevOps platforms, and custom automation and deployment tools for the entire enterprise. They maintain, enhance, and develop these platforms and tools for over 500 enterprise applications.
WHAT'S IN IT FOR YOU…?    
This is an opportunity to join on with a company that's building out a first-of-its-kind, standalone, virtualized, Cloud-native 5G network with plans up disrupting the wireless industry and incumbent carriers. It's a role with a ton of upward mobility in a rapidly scaling organization, under a great VP and Director, that will have lots of autonomy to shape the future state of greenfield systems and applications.
BENEFITS OF WORKING WITH BROOKSOURCE: 
·      Previous experience working with this client and placing both permanent employees and contractors.   
·      Direct communication with the hiring manager, which allows us to have a clear understanding of the timeline and move candidates through the interview process faster.   
·      Dedication to keep an open line of communication and provide full transparency.   
Brooksource provides equal employment opportunities (EEO) to all employees and applicants for employment without regard to race, color, religion, national origin, age, sex, citizenship, disability, genetic information, gender, sexual orientation, gender identity, marital status, amnesty or status as a covered veteran in accordance with applicable federal, state, and local laws.
JO-2105-111193