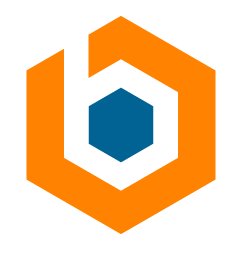 DevSecOps Engineer
Booz Allen Hamilton
Fort Bragg, North Carolina
(TS/SCI Required)
Are you looking for an opportunity to make a difference in the special operations community? What if you could find a position that is tailor made for your mix of development, engineering, and communication skills? Efficient software development teams make the most of their time by limiting the activities that take developers away from writing their code. That's why we need you, an experienced DevSecOps architect, to help us shorten the time it takes to get critical tools developed and into the hands of intelligence analysts who need them to support mission critical operations.
As a DevSecOps architect on our team, you'll use your development expertise to streamline our software development life cycle from requirements to monitoring in production. You'll lead efforts to incorporate open-source tools, automation, and cloud resources to cut down on tedious, boring tasks and free up the team's developers to do what they do best – innovate. You'll implement continuous integration/continuous delivery (CI/ CD) practices to limit manual testing and troubleshooting. This is an opportunity to broaden your skillset in areas such as automation, CI/CD, and Infrastructure as Code while developing software that will directly impact warfighter operations. As a technical leader, you'll identify new opportunities to build software solutions to help your customers meet their toughest challenges. Join our team as we build tools to transform the future of the DoD.
Empower change with us.
You Have:
-2+ years of experience with architecting, implementing, and sustaining the CI/CD pipeline and supporting DevSecOps tools that enable collaboration, configuration management, security enforcement, code quality checks, automated testing, staging, and pushing to production across multiple security boundaries
-1+ years of experience with developing and implementing cloud computing environments
-1+ years of experience with a public cloud provider, including AWS, Azure, or GCP
-Experience with developing security compliant solutions in accordance with DoD IA standards
-Experience with scripting languages, including Python or Bash
-Experience with multiple operating systems, including UNIX, Linux, and Windows
-Knowledge of modern cloud native application patterns, practices, and platforms
-TS/SCI clearance
-HS diploma or GED
Nice if You Have:
-Experience with IaaS and PaaS technologies
-Experience with Managed Services and Security Accreditation processes
-Experience with third-party tools, including Docker, Kubernetes, or Ansible
-Knowledge of end-to-end modern agile software development
-Ability to work in collaborative team and fast-paced dynamic environments
-Ability to be a self-motivated, continuous learner with expertise in the cloud
-AWS or MS Azure Certification
-Security+ Certification Clearance: Applicants selected will be subject to a security investigation and may need to meet eligibility requirements for access to classified information; TS/SCI clearance is required.
Build Your Career:
A challenging and dynamic work environment isn't all we have to offer. When you join Booz Allen, you'll have access to experts in virtually every field; a culture that focuses on supporting our employees; opportunities that provide stability while offering variety.
You'll also be exposed to a wealth of training resources through our Digital University, an online learning portal featuring more than 5000 functional and technical courses, certifications, and books. Build your technical skills through hands-on training on the latest tools and tech from our in-house experts. Pursuing certifications that directly impact your role? You may be able to take advantage of our tuition assistance, on-site bootcamps, certification training, academic programs, vendor relationships, and a network of professionals who can give you helpful tips. We'll help you develop the career you want as you chart your own course for success.
Clearance:
Applicants selected will be subject to a security investigation and may need to meet eligibility requirements for access to classified information; Top Secret clearance is required.
Build Your Career:
Rewarding work, fun challenges, and a ton of investment in our people—that's Booz Allen cyber. When you join Booz Allen, we'll help you develop the career you want.
Competitions — From programming competitions at our PyNights (Python competition and learning events) to competing in CTFs, we've got plenty of chances for you to show off your skills.
Paid Research — Have an innovative idea to explore or hypothesis to test? You can participate in challenges via our crowdsourcing platform, the Garage, and other programs to be awarded dedicated time and/or funding to advance your skills.
Cyber University — CyberU has more than 5000 instructor-led and self-paced cyber courses, a free online library that you can access from just about anywhere—including your phone—and certification exam prep guides that include practical assessments to prepare you for your exam.
Academic Partnerships — In addition to our tuition reimbursement benefit, we've partnered with University of Maryland University College to offer two graduate certificate programs in cybersecurity—fully funded without a tuition cap.
Maker/Hackerspaces — Race drones, print 3D gadgets, drink coffee from our Wi-Fi coffee maker, and get hands-on training on tools and tech from in-house experts in our dedicated maker and hackerspaces.
Brooksource provides equal employment opportunities (EEO) to all employees and applicants for employment without regard to race, color, religion, national origin, age, sex, citizenship, disability, genetic information, gender, sexual orientation, gender identity, marital status, amnesty or status as a covered veteran in accordance with applicable federal, state, and local laws.
JO-2105-111194