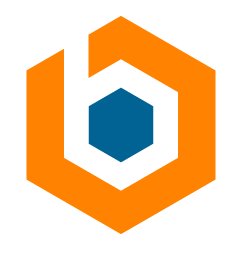 Analyzing, coordinating, dispatching and documenting trouble, and switching tasks and using independent judgment to responsibly direct field personnel to respond to system problems, customer problems and requests within the utilities distribution.
PRIMARY DUTIES AND RESPONSIBILITIES
·        Assure that safety awareness is a way of life by verifying actual circuit configurations by checking primary maps in the Advanced Distribution Management System (ADMS), and through clear and concise radio and/or phone communication with field forces before issuing energized work permits (EWP) and/or switching instructions. Monitor location of field forces throughout the shift, and make sure that they are in the clear while working in an area or on a circuit that has experienced a circuit operation or other anomaly. Assure that switching, tagging, and other information and instructions are received correctly over the radio and/or phone by requiring that field forces repeat the information and instructions given.
·        Monitor ADMS, and CAD for information and alarms to recognize present and potential customer problems, outages, or trouble with the distribution system, and use judgment to take appropriate actions to deploy field forces to resolve. 
·        Issue energized work permits that have been installed by a DSO Level III and take back any energized work permit released.
·        Use customer information, location and type of damage, primary circuit maps, ADMS, Energy Management System (EMS), and other resources to analyze trouble incidents, determine the problem and responsibly direct field personnel with appropriate action to resolve. 
·        Document results of field visits to trouble call locations and report all unusual electrical system and customer problems to the DCC Supervisor/Manager. 
·        Coordinate and responsibly direct service area crews as needed to resolve system and/or Customer problems during normal/abnormal hours and storm conditions.
·        Receive and enter customer calls into ADMS as needed to support Customer Inquiry during abnormal hours; use current cut-off information and CIS to determine whether and under what conditions to restore service.
·        Communicate with mapping services to maintain circuit maps and perform other duties as assigned by the DCC or System Restoration Supervisors.
RELATIONSHIPS
Key Internal: Directly reports to, and has daily contact with the DCC Supervisor and System Restoration Supervisor. Has daily contact with other DSO's, Planner Analysts, System Service Supervisors, Field Personnel, Customer Experience, All Service Areas, Substation Operations, System Operations and Mapping Services. Has frequent contact with the Operations Engineer and Risk Management.
WORKING CONDITIONS
·        Must work a rotating schedule which covers 24 hours per day, 7 days a week. Significant overtime is required. Job is performed indoors in an office environment. Must be able to work in high stress situations.
PHYSICAL DEMANDS/ REQUIREMENTS
·        Position requires working extended hours and shifts can involve more than five consecutive days crossing over pay periods.
QUALIFICATIONS
Education
Required: Minimum of a high school diploma or GED
Preferred:  Related College or technical degree is preferred
Licenses/Certifications
Required: Must successfully complete the DSO I Training Program which consists of training manuals and tests along with on-the-job training
Preferred:
Knowledge/Skills/Abilities (KSA)
Required: Working knowledge of electric distribution system; Ability to read distribution circuit maps; Familiarity with computers and software programs.  
Preferred: Experience using the ADMS/CAD, GIS, and/or WorkPro programs
Brooksource provides equal employment opportunities (EEO) to all employees and applicants for employment without regard to race, color, religion, national origin, age, sex, citizenship, disability, genetic information, gender, sexual orientation, gender identity, marital status, amnesty or status as a covered veteran in accordance with applicable federal, state, and local laws.
JO-2308-138318