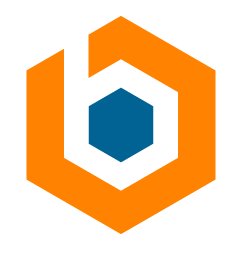 Ecommerce Content Specialist
The Ecommerce Content Specialist will be responsible for managing content syndication across all retailer platforms as required. This role is focused on supporting content publication and ongoing maintenance for the following: product names, bullets, descriptions, defining attributes, SEO, product images, alt images, videos, 360 spins, etc. This role will work with cross-functional teams and external resources to ensure timely publishing and product content integrity.
A fundamental part of this position requires a great deal of tech savviness, problem solving, time management, and critical thinking skills to manage product content for a large volume of SKUs and meet everchanging retailer publishing demands. This role requires a high level of attention to detail, and solid proofreading skills to manage content integrity across platforms. The position is highly collaborative across sales, marketing, creative and brand teams and requires regular communication across all content stakeholders.
This role will report to the Manager, eCommerce Content Syndication.
In this role you will:
●      Manage content publishing across external retailer platforms including basic product content, retailer attributes, images, videos and enhanced/A+ content as required
●      Manage content integrity audits both internally and across retailer sites
●      Work collaboratively with internal business units and brand teams to coordinate new item set-up needs
●      Partner with content owners to ensure product content meets retailer requirements for publishing (required fields for bullets and descriptions, basic SKU data, word and character counts, etc.)
●      Support creative teams to create and update copy and assets as needed
●      Use marketing knowledge and principles to manage and optimize product content to support SMG marketing initiatives
●      Provide readiness reporting as needed for accurate seasonal strategy planning
●      Support retailer promotional programs with content as needed
Job Qualifications:
●      BA/BS degree in digital marketing, visual communication, business, marketing, communications or related field
●      2+ years experience managing product content, eCommerce/digital content or other equivalent experience
●      Must be extremely detail-oriented, deadline driven and have the ability to manage multiple projects at once
●      Tech savviness with an initiative to learn new software systems quickly
●      Strong problem-solving skills, analytical and critical-thinking skills to be able to proactively resolve issues and continuously improve results
●      Must have a results-oriented focus and flexibility with continuous change
●      Strong written, verbal and interpersonal skills are required
●      Ability to manage internal and external resources successfully to meet project objectives and deadlines
●      Must be able to manage time effectively and work independently with the ability to contribute collaboratively to a team
●      A keen view of the rapidly changing eCommerce content marketing environment including trends, systems, competition and understanding of both consumer ability to juggle multiple projects, connect the dots and meet tight deadlines and budgets in a fast-paced environment
Nice to Haves:
●      Retailer systems experience: Retailer Content Publishing Systems (e.g. Amazon Vendor/Seller Central, Home Depot IDM, Lowe's Link, Walmart Supplier Center, ARS, Syndigo, etc.)
●      Merchandising, Marketing, Content Publishing or eCommerce experience is preferred, for a national manufacturer or CPG brand
●      Awareness or understanding of eCommerce content creation, distribution and syndication and/or PIM systems integrations
Brooksource provides equal employment opportunities (EEO) to all employees and applicants for employment without regard to race, color, religion, national origin, age, sex, citizenship, disability, genetic information, gender, sexual orientation, gender identity, marital status, amnesty or status as a covered veteran in accordance with applicable federal, state, and local laws.
JO-2012-106931