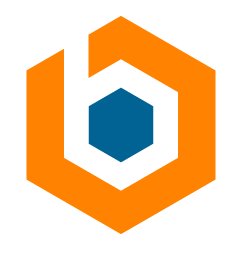 Electrical Engineer
Columbus, OH
6-month contract to hire
Brooksource is looking for an Electrical Engineer to join our clients Ground Systems Division, you'll work with our engineering team and clients to develop new C5ISR architectures to optimize system performance for the latest technology. This includes identifying, integrating, and testing a variety of systems working with RF, electrical, and mechanical components. You'll work closely with our Program and Project Managers to ensure high-quality, mission-relevant deliverables, fulfilling project requirements and delivering the best systems to our clients for their missions.
This position will track the latest technologies in this area; develop concepts providing the Warfighter with optimized capabilities; perform trade studies to identify the best subsystems on the market; develop integration concepts and eventual designs into automotive platforms; supports production ensuring integration efficiency and final system performance; work with suppliers to identify best practices and emerging technology; creates concepts / designs which may include schematics, models, work instructions, and maintenance plans.
MAJOR RESPONSIBILITIES
• Ability to work independently, as well as coordinate work with multi-disciplinary engineering teams to assure the successful development and deployment of C5ISR systems within budgetary and schedule restraints.
• Identify potential commercial off the shelf (COTS) solutions to fulfill C5ISR system design and integration requirements.
• Develop integration concepts for C5ISR equipment, identifying required system modifications for novel and existing solutions.
• Document requirements, potential concepts and designs, bills of materials, integration plans, test plans and results.
• Coordination and management of sub-contractors and vendors.
• Provide technical guidance for Technician and manufacturing staff within production environment.
• Perform root cause failure analysis and lead resolution efforts for issues within C5ISR components and systems.
• Authoring work instructions, task lists, and associated inspection criteria for areas within C5ISR integration.
• Prepares and presents presentations to internal management and to internal and/or external customers to provide reviews and updates on technical aspects, cost, and schedule. This includes periodic program reviews (monthly & quarterly).
• Conduct and/or support experiments and testing in laboratory, production, and field environments where our designs are proven 'built to survive'.
THE FOLLOWING IS REQUIRED
• Bachelor's Degree in a related field with 2 years of experience or a master's degree in related field; or an equivalent combination of education, training, and experience.
• Experience demonstrating progressive responsibility in designing, testing, integrating, and / or maintaining all, or combinations of, Department of Defense C5ISR systems.
• Experience testing C5ISR equipment using standard electrical and radio frequency/microwave equipment such as vector network analyzers, power meters, oscilloscopes, spectrum analyzers, noise sources, multimeters, and signal sources.
• Experience reading and creating electrical wiring schematics and drawings.
• Strong writing skills specifically in white paper and proposal generation.
• Demonstrated ability to interpret, compile, and analyze data including communicating outcomes in technical reports and briefs.
• Ability to accurately conceive and describe technical architecture and concepts.
• Must be a self-starter internally motivated to deliver results.
• Must be a US Citizen with the willingness/ability to obtain a DoD clearance.
• Must be willing to travel up to 20% as required.
THE FOLLOWING IS DESIRED
• Current DoD Secret clearance.
• At least 5 years of experience designing and integrating C5ISR systems into DOD platforms including the support of testing, integration, and maintenance within those systems.
• Master's Degree or higher, preferably in technical discipline from an ABET-accredited institution.
• Familiar with CAD software systems (CREO, Solidworks, AutoCAD, etc.)
• Current Project Management Professional (PMP).
• Familiarity with Configuration Control and Configuration Management.
Brooksource provides equal employment opportunities (EEO) to all employees and applicants for employment without regard to race, color, religion, national origin, age, sex, citizenship, disability, genetic information, gender, sexual orientation, gender identity, marital status, amnesty or status as a covered veteran in accordance with applicable federal, state, and local laws.
JO-2207-125362