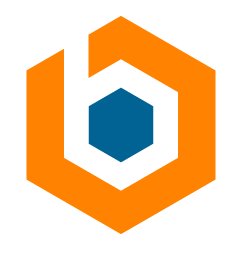 WHO WE ARE 
We are a yoga-inspired technical apparel company up to big things. The practice and philosophy of yoga informs our overall purpose 
to elevate the world through the power of practice. We are proud to be a growing global company with locations all around the world, 
from Vancouver to Shanghai, and places in between. We owe our success to our innovative product, our emphasis on our stores, our 
commitment to our people, and the incredible connections we get to make in every community we are in.
ABOUT THIS TEAM
Our technology services are modernizing, adopting leading-edge methodologies for many initiatives. Identity and Access 
Management (IAM) program has moved under the Cybersecurity portfolio to further facilitate the rapid change of core security services,
and enforcement of governance controls. The IAM program encompasses the planning, design, implementation, maintenance, support, 
and continuous improvement of identity and access services across the global enterprise. We are currently searching for an IAM Engineer, 
who is a subject matter expert with Cloud, Web-SSO, Federation and Multi-Factor Authentication (MFA) solutions, such as Azure IaaS,
AWS IaaS, Azure Active Directory (AAD), and Okta.
A DAY IN THE LIFE QUALIFICATIONS
• Support project efforts through building modernized IAM 
capabilities utilizing standardized frameworks to foster 
sustainability and growth
• Build and implement access management controls which 
leverage best practices and establish a solid scalable foundation
• Implement technology workflows and rules to maintain 
accuracy of data to managed systems
• Support on-going operations enhancements and bug fixes
• Collaborate closely with application teams to establish Least 
Privileged Access and promote adoption
• Collaborate closely with fellow IAM team, as well as key 
cybersecurity and human resource teams to support GRC 
(governance, risk, compliance) controls, security requirements, 
and end-to-end data integrity
• 4+ years hands-on project experience, including
implementation, maintenance, and maturing enterprise cloud
infrastructure, and cloud authentication and authorization
solutions
• 3+ years of deep technical experience with Azure AD
Global (B2E, B2B) and MFA solutions
• 2+ years of experience with Azure IaaS, AWS IaaS and/or 
other IaaS solutions
• Experience with Okta and other Web-SSO and Federation
solutions is a plus
• Experience supporting International regulatory 
compliant solutions is preferred
• Familiarity with Azure AD China and/or other China IDaaS 
solutions is a plus
• Expert in SAML 2.0, OAuth 2.0, OIDC, JWT, SCIM, LDAP/S, 
Kerberos protocols
• Experience working with Microsoft CA and/or PKI solutions is 
a plus
• Broad knowledge of DEVOPS processes and best practices
• Collaborative team player, who will work closely with IAM 
and other teams
• Excellent interpersonal, written and verbal skills with an 
ability to express technical concepts in business terms
• Great technical and system documentation skills
MUST HAVES 
• Acknowledges the presence of choice in every moment and takes personal responsibility for their life.
• Possesses an entrepreneurial spirit and continuously innovates to achieve great results. 
• Communicates with honesty and kindness, and creates the space for others to do the same. • Leads with courage, knowing the possibility of greatness is bigger than the fear of failure. 
• Fosters connection by putting people first and building trusting relationships. 
• Integrates fun and joy as a way of being and working, aka doesn't take themselves too seriously.
Brooksource provides equal employment opportunities (EEO) to all employees and applicants for employment without regard to race, color, religion, national origin, age, sex, citizenship, disability, genetic information, gender, sexual orientation, gender identity, marital status, amnesty or status as a covered veteran in accordance with applicable federal, state, and local laws.
JO-2106-111714