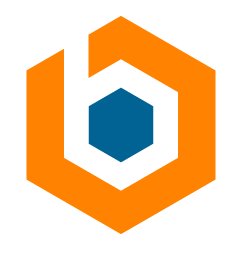 The Enterprise Digital Solutions Architect (EDSA) will help shape the technology strategy and architecture for Digital Commerce. The EDSA will partner with business/functional leads and architects to create a business-aligned architecture strategy that accurately reflects outcomes to achieve the business goals and strategies. Alongside the strategy, the EDSA will also help define the architecture and roadmap for the Enterprise Digital Commerce Platform (including content management, digital asset management, web analytics, customer data management, sales and marketing automation, etc.), drive best practices, guide project teams in architectural decisioning, and continuously drive innovation and improvement of the Enterprise Digital Commerce Platform.
The architect will collaborate with product owners, architects and other cross-functional business and technology partners to define/refine/govern the architecture of the Enterprise Digital Commerce Platform. EDSA will define functional components that leverage existing or new technologies and drive proof-of-concepts or pilot implementations to gain experience and derive conclusions. The position reports into the Director of Enterprise Architecture.  
Identify business drivers and business capabilities (future and current state) to determine corresponding change requirements and define the target state architecture and strategy for the Enterprise Digital Commerce Platform.
Deliver the future state architecture, roadmap and phased approach for its execution in order to transform the experience of customers/consumers to drive enterprise objectives in growth, revenue and profit.
Ensure the architecture and design of the Enterprise Digital Commerce Platform is loosely coupled, modular, scalable and extensible.
Design and manage the architecture and technology stack to ensure continuous alignment with business strategies, requirements and capabilities.
Responsible for defining and documenting the overall target state reference architecture; conceptual and logical architecture for eCommerce initiatives/projects.
Lead Solution Working Groups to research and evaluate solutions for the eCommerce ecosystem; Define and document functional and non-functional (architectural) requirements and lead RFPs; Responsible for conducting POC's to evaluate new technologies as and when required.
Work closely with the IT leadership, digital marketing & sales, ecommerce product owner/manager, product & asset management and define/refine digital technology solutions landscape.
Manage and guide the architecture for a broader scope of projects, working closely with project leads to manage and design architecture for projects/initiatives.
Provide consulting support to architects within projects to ensure the project is aligned with the overall enterprise architecture.
Monitor the current-state solution portfolio to identify deficiencies through aging of the technologies used by the application, or misalignment with business requirements.
Proactively monitor strategic direction of vendors/software products, technology and market trends, and determine potential impact and value to the enterprise.
Lead and/or facilitate solution design workshops with key global stakeholders to provide analysis and solution design expertise that align with enterprise standards.
Lead and/or facilitate technology awareness/education sessions, tech trend research, etc.
Work with other IT functions and business units to strategically rationalize applications in accordance with the target IT application rationalization strategy
Strong attention to detail, problem-solving skills and verbal/written communication, including communicating updates, risks, etc.
Develop business proposal presentations that speaks to both IT and business value.
Work and deliver in a fast-paced, agile, dynamic global team environment.
Qualifications/Requirements:
Master's or bachelor's degree in Computer Science or Information Systems, or related discipline or equivalent.
Experience as lead solutions architect with in-depth working knowledge of designing and building enterprise platforms for Digital Commerce (B2B2C, B2C, B2D), with additional knowledge in the eCommerce ecosystem – Web Content Management, Digital Product and Asset management, Customer data management, site/ecommerce analytics, marketing automation, search, etc.
Experience in designing and building scalable, enterprise multi-site eCommerce platforms, while following best practices and standards.
Strong knowledge of customer experience platform technologies using omni-channel and native/hybrid client technology.
Having working experience as solutions, application and technical architect.
A minimum of 12 years of architecture experience and background in information systems and information technology, with at least 7+ years in solutions architecture with increasing responsibilities in digital solutions or innovation/digital role.

eCommerce Platforms – Adobe Magento, Salesforce, headless commerce solutions
CMS platforms – Drupal, AEM, Sitecore
Digital Asset Management and Product Information Management
Cloud platforms – Azure, GCP and AWS
Headless eCommerce architecture
Experience in Sales and Marketing automation solutions
Web Analytics tools and techniques
API & Web services (REST & SOAP)
Java, .Net, Spring Boot, Angular.js, Node.js, React.js, etc.
AI/ML technologies in Azure, AWS and GCP
Desired:
Experience with integration platforms, modeling tools and techniques.
Marketing automation, predictive marketing, marketing analytics.
Knowledge in Customer Data Platform (CDP) and Data Management Platform (DMP).
Microservices architecture and Containerization with Docker, Kubernetes.
Experience using DevOps and Agile.
Experience with other emerging / new technologies in mobility, IoT, Big Data, etc. a plus.
Brooksource provides equal employment opportunities (EEO) to all employees and applicants for employment without regard to race, color, religion, national origin, age, sex, citizenship, disability, genetic information, gender, sexual orientation, gender identity, marital status, amnesty or status as a covered veteran in accordance with applicable federal, state, and local laws.
JO-2101-108060