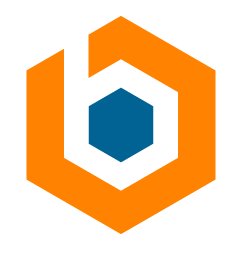 Description:
Max Bill Rate $100
What is the specific title of the position? ETL/Datastage Developer
Where is the work to be performed? (Please list preferred UHG facility, if other please specify i.e. remote work, rural, etc.) Preferred location will be MN002 once the pandemic abates and people feel comfortable going back into the office. Until that time, this will be telework.
Can you please provide a summary of the project/initiative which describes what's being done? Platform migration to external vendor
What does the ideal candidate background look like (ex: healthcare specific background,
etc.)? Background in large managed care company IT. 6+ years of experience working in a high volume DataStage environment v8.3 or higher; 4+ years of experience in developing complex SQLs and troubleshooting performance issues; 4+ years of experience with high level technical phases of applications systems analysis and programming activities from solutioning and design to development and deployment; 1+ years of experience with big-data technologies like Scala, Spark, Hive and Sqoop scripting; 2+ years of experience with complex shell scripting using Unix or PERL.
What does the team make-up look like – how many members and what is the break-down of the team's skill sets (ex: 1 PM, 4 Developers, etc.)? Scrum Master, 3 DEVs, 3 BA, 2-3 QA
What are the top 5-10 responsibilities for this position? (Please be detailed as to what the candidate is expected to do or complete on a daily basis) Must be able to converse with BA level resources to understand business requirements, develop code to meet those requirements, provide observations and findings related to coding results and implications, collaborate with QA to review testing results and make code alternations to correct findings.
What are the work hours? (ex. 9am-5pm, day/night shifts, rotating shifts, etc) Aggressive project timeline requiring working hours to align with milestone deadlines.
What does the interview process look like?
a. How many rounds? 1-2
b. Video vs. phone? Phone
c. How technical will the interviews be? Will evaluate technical knowledge related to DataStage and UHG environment
Brooksource provides equal employment opportunities (EEO) to all employees and applicants for employment without regard to race, color, religion, national origin, age, sex, citizenship, disability, genetic information, gender, sexual orientation, gender identity, marital status, amnesty or status as a covered veteran in accordance with applicable federal, state, and local laws.
JO-2103-109287