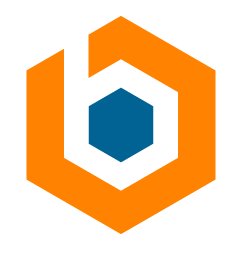 Description:
Max Bill Rate? 120
Job Position Title? Full Stack Developer
Where is the work to be performed? (Please list preferred UHG facility, if other please specify i.e. remote work, rural, etc.) Schaumberg, IL
The Sr Software Engineer position encompasses the front-end and back-end development of software applications. This is a unique opportunity to collaborate with a diverse team of technical experts to solve a variety of complex problems in a fun and dynamic environment. The team is tasked with creating cloud-based ML/AI solution on Microsoft Azure platform. This role is integral part of that work, working closely with the team as a lead engineer to develop models and continuously working to improve the accuracy and efficiency.
Our ideal candidate is a statistical or machine learning senior professional who deeply understands a broad array of modeling approaches and techniques, who thinks hard about uncertainty, and who takes a pragmatic, applied approach to model development.
The position requires problem-solvers able to work in a fast-paced, collaborative office environment alongside other engineers and developers.
What You'll Be Doing:
• Developing/Designing complex end-to-end Enterprise Capture Solution on Microsoft Azure platform (e.g. Azure ML, AFRS, Azure Cognitive Services, Azure Data Lake, Azure Databricks, Azure Data Factory, Azure Synapse Analytics, Azure SQL, Azure EventHub/IoT Hub, etc.).
• Designing and developing Full Stack applications with Java/J2EE backend and Angular/React JS
• Develop, validate, execute & orchestrate machine learning algorithms and predictive models at scale to extract text from various forms.
• Developing machine learning pipelines that curate datasets, train, test, and validate models, compare model performance to existing or previously catalogued models.
• Develop/Design ADF pipelines
• Condensing complex requirements into specific and measurable test objectives
• Working with compliance frameworks such as HIPAA
Experience and Skill, You Need:
• 5+ years direct work experience as a Full Stack Developer, comfortable to explore Front-end and/or Back-end when required.
• Azure Cognitive Services experience
• Python experience is a must
• Azure Machine learning/data science experience
• Experience connecting and working with a wide range of Azure services such as storage, key vault, and similar services.
• Experience with Azure Data Factory
• Experience with Microsoft SQL Server
• Databricks experience will be plus
• Experience with or exposure to DevOps (Jenkins or other CI solutions/Azure/AWS/GCP)
• Experience working with virtualization/containerization tools such as Docker, Red Hat OpenShift, Kubernetes or Vagrant
• Experience working both independently and, in a team-oriented, collaborative environment is essential.
• Degree in Computer Science, or a related field
Good to have:
• Azure Data Engineer Associate Certification
• Azure Data Science Associate Certification
• Azure AI Engineer Associate Certification
• Agile/Backlog management tools
• Experience with Unit, Functional and Load Testing
We cannot provide sponsorship upon conversion
What skills/attributes are preferred (will set a candidate apart)?
Java, Spring Boot, Kafka, ML, Oracle or MySQL
What are the work hours? (ex. 9am-5pm, day/night shifts, rotating shifts, etc)
9am-5pm
What does the interview process look like?
o How many rounds? 2
o Video, phone, or in person? Video, Phone
o How technical will the interviews be? 1 hour technical 
Brooksource provides equal employment opportunities (EEO) to all employees and applicants for employment without regard to race, color, religion, national origin, age, sex, citizenship, disability, genetic information, gender, sexual orientation, gender identity, marital status, amnesty or status as a covered veteran in accordance with applicable federal, state, and local laws.
JO-2102-108767