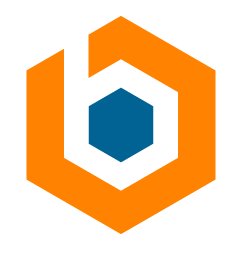 Description:
$115
Full Stack Engineer
Where is the work to be performed?
Schaumburg or Remote
Can you please provide a summary of the project/initiative which describes what's being done?
This resource will be part of a team of developers who are building out CMS solutions for the business for authoring and consuming applications who will access the content. They need to hasve the ability to identify system changes and verify that technical system specifications meet the business requirements. Strong problem solving, analytical skills , Good communication and presentation skills.
Please describe the team the candidate will be working with – how many members and what is the break-down of the team's skill sets.
This resource will be working with a team of 10 people from the US and India. This team is mostly developers with an architect and scrum master.
What does the ideal candidate background look like (ex: healthcare specific background, etc.)?
Ideal candidate will have a solid foundation as a full-stack engineer but with a familiarity of Drupal in a headless/decoupled environment.
What are the top 5-10 responsibilities for this position? (Please be detailed as to what the candidate is expected to do or complete on a daily basis).
Their focus will be around the broader tech stack that include Drupal, PHP as well as other Front End tools from HTML to JavaScript. Other responsibilities include being part of the testing process, building and managing DevOps infrastructure and being part of the Agile team building user stories.
What skills/attributes are required (Please be detailed as to number of years of experience)?
5+ years experience including Front End (HTML, HTML5, JavaScript, J Query, ReactJS, Typesccript, Nodejs), Back End (SQLServer/Oracle/MySQL), Middleware (Webservices – Microservices, Springboot, Red Hat JBoss EAP, Tomcat), Development Methodology and Engineering Practices (Agile, SCRUM, KANBAN, SAFe)
What skills/attributes are preferred (will set a candidate apart)?
3+ years experience including Testing (Mockito, Junit, Selenium), DevOps (Jenkins, Azure, Docker , GitHub)
What are the work hours? (ex. 9am-5pm, day/night shifts, rotating shifts, etc)
Typical 8-5 PM daytime with times where nighttime work is needed as part of releases
What does the interview process look like?
o How many rounds? One
o Video, phone, or in person? Video/Teams/Zoom
o How technical will the interviews be? Very technical, minimal soft skills in interview
Brooksource provides equal employment opportunities (EEO) to all employees and applicants for employment without regard to race, color, religion, national origin, age, sex, citizenship, disability, genetic information, gender, sexual orientation, gender identity, marital status, amnesty or status as a covered veteran in accordance with applicable federal, state, and local laws.
JO-2103-109525