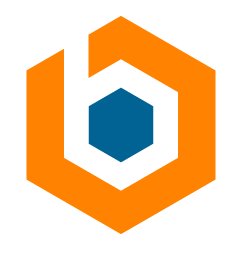 Full Stack Developer
 Our Enterprise Retail client in West Michigan is looking for a Full Stack Software Developer to work with modern technologies in an extremely collaborative and Agile environment. This role will start out remotely, then move towards an onsite position, sometime in 2021.
This role will partner with the Digital Experience team to drive engagement & automation across the customer journey using technologies like React Native and Dialogflow. This role will work with our digital voice assistant, which is focused on surfacing content for customers and employees over voice, chatbot, an app for Android and iOS, and our website. As part of that you'll have opportunities to build integrations, experiment with various ML models leveraging data, and overall digitize how we serve customers. The long-term goal is to build a runtime layer powered by AI that serves customers throughout their journey with us.
 Must Haves:
·        Strong front-end Development experience using React Native
o  Must have strong understanding of frontend component frameworks (Angular, React, React Native), Expo, and Spring Framework
·        Strong experience with Java Development using Spring Framework
·        Strong experience working in an Agile Environment.
o  Experience with Test-Driven Development (TDD) and experience working in a DevOps/Cloud environment is strongly preferred.
Additional/ Preferred Skills:
Experience with

Kotlin

Development, and experience supporting both Web and Mobile-based Applications.

Familiarity with JavaScript,

TypeScript

, and associated frontend tools (NPM, Yarn, etc.)

Background in Java and/or Kotlin or similar server side programming languages

Comfort using an IDE debugger to troubleshoot and resolve bugs

Experience in

DevOps

and containerized

cloud

environments a plus, including Docker, Google Cloud Platform (GCP), Kubernetes, and NoSQL data solutions

Understanding of the digital assistant space using technologies like Alexa and Dialogflow is a plus

Experience building mobile applications for iOS and Android helpful

Familiar with development in HTML5 and CSS3

Experience with web services (consuming or creating) with REST or SOAP

Excellent communication skills: Demonstrated ability to explain complex technical issues to both technical and non-technical audiences

Experience with software design/architecture process

Exposure to unit testing & Test Driven Development (TDD)

Strong technical skills to identify problems in applications, troubleshoot their source, and implement fixes

Documents within code and inside documentation repository so that others later can jump in quickly and contribute

Ability to clearly understand needs, and articulate benefits and constraints of solutions will be important 

Ability to scope, build, iterate quickly while delivering customer impactful functionality
Additional Responsibilities:
Collaborates with the Digital Experience team, the broader IT team, customers, and other business stakeholders to build compelling software products

Develops applications within a containerized, cloud environment

Maintains working knowledge of latest changes in software development, data, and automation and applies those learnings to solve business problems

Traces root cause and troubleshoots until fixed when outages occur

Helps translate business requirements into technical features and functionality which support customers' expectations and business needs

Ensures that application enhancements contain functions and content that is easily measurable using available analytics tools

Ensures compelling user experiences are backed by well developed, standards-compliant front and back end code

Pairs with other programmers to implement features, resolve bugs, and describe acceptance criteria (paired programming)
Brooksource provides equal employment opportunities (EEO) to all employees and applicants for employment without regard to race, color, religion, national origin, age, sex, citizenship, disability, genetic information, gender, sexual orientation, gender identity, marital status, amnesty or status as a covered veteran in accordance with applicable federal, state, and local laws.
JO-2010-105835