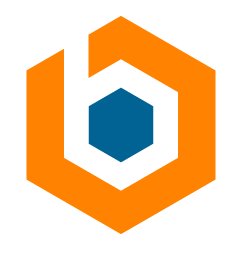 Full Stack Software Developer
Large eCommerce Retailer
Grand Rapids, MI (Remote)
What do we need?
Our Client's digital product team is seeking a software developer (full stack) to assist in the design and development of a global portfolio and price management application to be used by the Enterprise including global affiliates. The FUSION system feeds the Company Sales and Marketing plan with various price points ensuring a global consistency for our total product: Portfolio, Prices, Margins, and Hierarchy. 
What's special about our team?
The FUSION team has been established to design, deliver and deploy the new application using an Agile Minimal Viable Product (MVP) approach with tight collaboration and integration with a global audience of analysts, product owners, and subject matter experts. 
This team is building the tools and processes to define the Company's pricing strategies and work closely with Finance. By joining this team you will be faced with challenging, fast-paced deliverables that push your skills and capabilities through an empowered, autonomous team.  Technologies you'll work with will range from AWS serverless, Kinesis, Kafka, GraphQL, React, and TypeScript.
You will be working in an Agile development team with excellent growth opportunities including but not limited to:
·        Gaining experience/training in modern cloud methodologies along with supporting our legacy applications. 
·        Becoming part of the solution, regular stand-ups, cross-training, and paired programming opportunities. 
·        Working globally across the Company global IT and business network.
·        Gaining experience/training using multiple languages such as JavaScript, HTML/CSS and AWS among others.
·         Gain experience/training in Integration best practices using Kinesis, Kafka, and a multitude of Company partner systems including but not limited to Oracle JD Edwards and Hybris.
How you would contribute to the role?
The FUSION system will be used by worldwide staff representing Finance, Sales, and Marketing. You will be developing custom software that manages and optimizes the Company's product portfolio. FUSION is the source of the Company's multiple pricing points (Point value, Bonus value, ABO Cost, Suggested Retail) and product margin for new product development, affiliate price reviews, and affiliate transfer (export) prices for all Company products. 
As a software developer on the FUSION team, you will work collectively within an Agile team to deliver functionality to enable FUSION's new global pricing and portfolio solution. This Full Stack Developer role would be developing both front-end and back-end features for the FUSION web application suites. You will build deep knowledge and technical expertise of the new solutions by collaborating with Company SMEs, architects, and external IT partners. You will develop price modeling algorithms, screens that display them and other necessary technology functions. Accurate price modeling is critical to Company Representatives and corporate performance. 
What skills and background will be important to be successful?
For this role, we'd love for you to have prior experience as a Full Stack Developer. Experience developing using AWS would be ideal. A Bachelor's Degree is preferred for this role.
Want a bulleted list? Here you go:
·        Prior experience as a Full Stack Developer (Consultant: 1-3 years, Senior Consultant: 3-5 years, Solution Architect: 5-8 years)
·        Experience using both back-end languages (Typescript, Node.js, GraphQL) and front-end libraries (Apollo, React)
·        Experience in functional programming paradigm
·        3-5 years of experience with PowerScript/C++ in analyzing, troubleshooting, coding, testing and implementing related applications.
·        Experience working on Agile project teams and using common collaboration tools (Jira, Confluence)
·        A desire to learn new technologies, approaches, and solve business problems reported by users.
Ideally, you'll have the following:
·        Understanding and experience in headless application design and microservice architecture on AWS including Cloudfront, API Gateway, Lambda, Kinesis, and PostgreSQL. 
·        Experience with CI/CD pipelines on Cloud-Based architecture
·        Experience building modern web applications using AWS
·        Experience with test-driven development
·        BS/BA degree in Computer Science or Computer Information Systems (CIS) preferred.  A BS/BA degree with equivalent technology experience is acceptable.
·        Excellent Interpersonal skills
·        Robust analysis skills
·        Strong Communication across teams
Brooksource provides equal employment opportunities (EEO) to all employees and applicants for employment without regard to race, color, religion, national origin, age, sex, citizenship, disability, genetic information, gender, sexual orientation, gender identity, marital status, amnesty or status as a covered veteran in accordance with applicable federal, state, and local laws.
JO-2207-126318