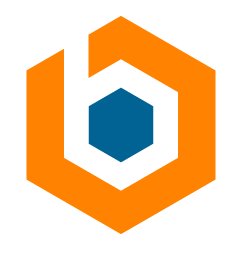 Description:
PROJECT: A key 2021 initiative is for Optum to expand its abilities in Clinical Decision Support. The CDS Authoring Platform will enable Optum development teams to more rapidly create new CDS applications, shortening the critical time to market and reducing development redundancies for these teams. This position would be a senior developer for the Agile development team creating the authoring tool for the Platform.
IDEAL BACKGROUND:
* Javascript/Typescript client/server frameworks: Node.js/Express, React.js, Next.js
* Cypress, Jasmine or other automated test frameworks
* Web UI experience; Material UI preferred
* Web API development, client and/or server: REST-ful or GraphQL preferred
* RDBMS – Postgres preferred
* ORM – Knex/Objection preferred
* Docker
* Agile Methodologies
TOP REQUIREMENTS:
* Javascript/Typescript – at least a couple of years of _recent_ experience
* RDBMS/ORM
* Agile – at least a couple of years of _recent_ experience
* Web UI experience – at least a couple of years of _recent_ experience
*** What experience will set candidates apart from one another? A breadth of experience and demonstrating being able to come up to speed quickly.
LOCATION: Remote
*** Cannot provide sponsorship upon conversion.
TEAM STRUCTURE: 1 PM, 1 PO, 1 Architect, 1 Dev Lead, 4 Developers.
INTERVIEW PROCESS:
a. How many rounds? 3 or 4
b. Video vs. phone? Video preferred, but phone acceptable
c. How technical will the interviews be? Some of the interviews will be very technical. The hope is to do one session of remote pair programming to evaluate the candidate's skills
Job Responsibilities:
Work with the authoring tool's Product, UX and Development teams to implement a state-of-the-art CDS authoring tool. This includes initial feature creation and ongoing enhancements. Reporting to the Product Manager, you will work with the Technical Lead and other developers to execute product development.
Responsibilities include:
• We're looking for a Full Stack Software Engineer with an interest in building a highly scalable Authoring clinical decision platform
• Collaborate with product management and engineering teams to analyze user needs and business requirements
• Collaborate with other team members, participating in architecture discussions and team code reviews
• Design, develop, and test new user-facing using React.js
• Take your turn in providing production support & monitoring the performance of production systems. Troubleshoot/fix issues that arise with deployed software
• Coach and mentor junior team members
• Provide cross functional support for development, testing and operations
• Implement code quality process and build automation framework for unit and integration/component level tests
Job Qualifications:
• 6+ years hands-on experience developing and supporting large scale applications, both front and backend/middleware with Node, Express, Postgres, React, and GraphQL
• Knowledge of modern authorization mechanisms, such as JSON Web Token and OAuth
• Familiarity with modern front-end build pipelines and tools such as Babel, Typescript, and Webpack
• Strong automated testing skills, both unit and integration tests. Preferably experienced with Jest and Cypress
• Proven software design skills, especially object-oriented design, but having some functional programming experience is a plus
• Experienced in and enjoy working in an Agile/Scrum environment
• Excellent communication skills
• Experienced in architecting and implementing solutions using infrastructure from Amazon, Google, Microsoft, or something similar.
Brooksource provides equal employment opportunities (EEO) to all employees and applicants for employment without regard to race, color, religion, national origin, age, sex, citizenship, disability, genetic information, gender, sexual orientation, gender identity, marital status, amnesty or status as a covered veteran in accordance with applicable federal, state, and local laws.
JO-2104-110580