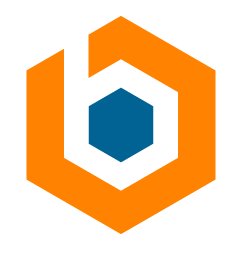 Infrastructure Analyst III
Charlotte, NC
You will serve as a member of the Infrastructure Operations Security agile team. Responsible for vulnerability remediation and patch management of on-premises and cloud environments.". Duties also include support of mission critical infrastructure and applications in a large production environment. There is a high expectation of availability and performance to support the infrastructure and applications within the company. Responsible to develop and maintain routine work procedures and define standard installation and upgrade methodologies. Responsibilities may include packaging/deployment of server software, automation of various server tasks, server patching and security fixes, database patching, audit and compliance work, reporting for compliance and general server information, and support for team tools.
Responsibilities
• Successful candidates will provide Sr. Level guidance on product lifecycle, roadmaps, and setting direction on the company needs.
• Will work in an Agile environment supporting the server environment.
• Ensure server patching and vulnerability remediation is successful and meets required standards.
• Meeting with internal customers and evaluating which solution to put in place for a given situation.
Basic/Required Qualifications
• Bachelor's degree in Computer Science or a related discipline
• In addition to required degree, two (2) or more years related work experience
• In lieu of Bachelor's degree(s) AND two (2) or more years related work experience listed above, High School/GED and six (6) years related work experience
• Strong knowledge of UNIX and Linux based operating systems
Desired Qualifications
• Strong inter-personal skills (listening, conflict management, approachability, negotiations) are key to this position
• Works independently with very little direct supervision or review
• Ability to learn and support multiple complex systems
• 2-3 years practical experience with Operating Systems, OS deployment, Software and Hardware. 2-3 years of computer skills, including general usage and support
• Experience in one of the following tools: BigFix or BigFix Inventory.
• Experience in patching and provisioning servers.
• Work well with project and support teams to understand requirements and provide feedback based on the capabilities of our monitoring tools
• Work well with project and support teams during testing sessions and can understand and explain the results.
• Scripting experience (Powershell, Python, Perl, shell, etc.)
• Experience working with REST and/or SOAP API's
• Understanding of TCP/IP networking / DNS / troubleshooting
• Use of automation tools to eliminate manual work
• General knowledge of Windows based operating systems and patch deployment
• Strong knowledge of UNIX and Linux based operating systems
• Proven experience working in a large 24×7 complex operations environment
• Able to assist during disruptions to restore service to various critical applications
• Have 2-3 years of experience with Windows Server Administration
• Worked in an Agile framework or familiar with Agile concepts
• Ability to interpret cybersecurity scan reports into actionable remediation plans
• Understanding and experience with RedHat Security Advisories (RHSA)
• Knowledge and work experience using RHEL/SuSe Operating systems as well as YUM & ZYPPER
• Knowledge and experience using RedHat Satellite
• Linux server scripting knowledge and experience in automating deployments and configurations
Brooksource provides equal employment opportunities (EEO) to all employees and applicants for employment without regard to race, color, religion, national origin, age, sex, citizenship, disability, genetic information, gender, sexual orientation, gender identity, marital status, amnesty or status as a covered veteran in accordance with applicable federal, state, and local laws.
JO-2108-114520