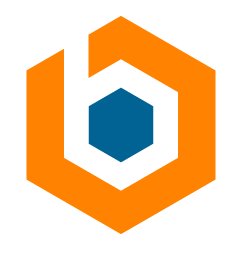 IT Production Control Specialist I
Charlotte, NC
This role would be within the Integrated Command Center, a team which focuses on predictive and proactive monitoring, issue resolution, and the improved reliability of our Data Center Infrastructure and business critical applications. This is the ideal opportunity for someone early in their career with a technical understanding and excellent communication skills to join a small team.
The IT Production Control Specialist will have the exciting opportunity to work in the Integrated Command Center providing tier 1 monitoring and support for both Enterprise Infrastructure environments (Mainframe, Windows, Linux, Storage, Citrix, IIS, Web/Middleware) and Enterprise Batch Level Support (CA7, Zeke, CA Workload Automation D-series).
This role would be a Day Shift role working 6.30 am – 6.30 pm. The work schedule will be a 3-day work week followed by a 4 day work week including a weekend every other week.
Responsibilities
• Provide proactive and predictive monitoring, support, troubleshooting, and problem resolution of all data center infrastructure and software environments, storage, printing, networking, and batch environments in a timely manner.
• Review and Complete Incident, Work Order, e-Form, and Other IT Infrastructure-related requests.
• Participate on ICC Tech Hub.
• Researches production problems and initiates corrective action, along with preventative techniques where appropriate.
• Assists in determining, planning, and implementing necessary changes to the IT infrastructure as needed.
• Participates on projects teams to provide support and consultation as needed.
• Setup/modify, monitor and track the mainframe and client server production batch job flows.
• Perform Server Reboots or Mainframe system restarts (IPL) as needed.
• Create/delete print queues and troubleshoot printer related issues.
• Manage DHCP/IP Address on network related equipment and devices.
• Develop and promote standard processes and procedures.
• Provides documentation/reporting for infrastructure related events.
• Assists in determining and implementing necessary changes to the IT infrastructure.
• Supports and trains co-workers in use of equipment, monitors and diagnostic tools.
• Conducting routine audits of Infrastructure/environments to ensure compliance with established standards, policies, and configuration guidelines.
• Ongoing Cross-Training of Technical and Process knowledge.
Working Conditions
• Remote and Office Environment
Required/Basic Qualifications
• Associates degree in Information Technology, or other related discipline
• In lieu of Associates degree listed above, High School/GED and two (2) or more years of related work experience
Desired Qualifications
• 2 or 4 year degree in Computer Science or IT related field
• One (1) year or more of IT related experience in lieu of degree.
• Knowledge of Windows and Linux Operating Systems
• Strong written and verbal communication skills
• Strong customer service skills
• Strong interpersonal skills with the ability to work effectively in a team environment
• Proficiency with Microsoft Office toolset
• Ability to analyze, resolve, and document problems and resolutions
• Proficient using Microsoft products such as Teams, Excel, Word, and Power Point
• General knowledge of a production control environment
Brooksource provides equal employment opportunities (EEO) to all employees and applicants for employment without regard to race, color, religion, national origin, age, sex, citizenship, disability, genetic information, gender, sexual orientation, gender identity, marital status, amnesty or status as a covered veteran in accordance with applicable federal, state, and local laws.
JO-2103-109446