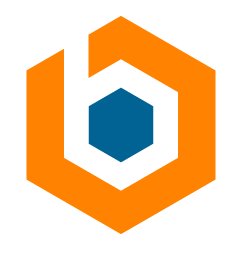 Brooksource is seeking an ITAM Lead to join one of our leading healthcare clients in Charlotte, NC. This healthcare organization is leading the pack in digital innovation, optimization and automation, and is looking for an individual to assist in crafting best practices and processes within their digital asset management system.
The IT Asset Manager is team leader who works under minimal direction and is accountable for the management of all information technology assets (hardware, software, media, licenses, etc.) throughout their lifecycle. This includes ensuring that the assets are managed and controlled according to requirements for security, inventory, intellectual property, compliance, usage and disposal.
ESSENTIAL FUNCTIONS
1.      Leadership: Serves as process owner for ITAM practice. Leads, mentors, trains and motivates in order to facilitate process adherence. Provides day to day direction and create an environment that enables peak performance by team members. Provide functional and hierarchical escalation to ensure issues are resolved within agreed service levels.
2.      Audit: Serves as asset management point of contact for internal and external audits and provides documentation, reports and responses as requested. Periodically audit the process to ensure compliance to the process, policy and standards. Regularly reconcile the production asset management against the environment and resolve discrepancies.
3.      Process: Accountable for the IT asset management process, including deliverables, training, documentation, compliance and continuous process improvement. This also includes managing the day-to-day activities of the process to ensure that the it is executed as written, to identify opportunities for improvement, to ensure data collected is accurate and complete, and to ensure issues are resolved quickly and efficiently. Develop and provide management reports on both the process performance, asset register accuracy and general statistics. Monitor, analyze and report on process performance and produce supporting metrics.
4.      Collaboration: Responsible for the integration of IT asset management with other IT service management practices and value streams to ensure the efficient and effective exchange of information occurs. Recommends and drives process improvements in partnership with other process owners.
5.      Tool: Leverage systems asset management tools such as, but not limited to ServiceNow Asset Management to support process and procedures. Ensure that the tools support the process. Accountable for the accurate content of the asset register.
6.      Corporate Responsibilities: Protect the asset portfolio, optimize the total cost of ownership and maintainability of the assets, provides information to aid in investment decisions involving assets, and identify and capitalize on opportunities. Ensures that the utilization of IT assets is continually monitored and optimized.
7.      Security Responsibilities: Accountable for knowing what information systems are within their scope of responsibility, understanding what sensitive data is stored, transmitted, or processed on those information systems, enforcing the security principles of least privilege and least functionality, knowing what events may constitute an information security incident, and understanding their role in security incident response activities.
8.      Financial Responsibilities: Promote the cost-effective and effective provision of services, ensuring that all changes to assets and asset based services are appropriately and accurately controlled and recorded. Provides information on issues such as maintenance of hardware assets, licensing of software and legal obligations. Promotes awareness of and commitment to the control of assets.
9. Verification: Accountable for asset data availability and accuracy. Ensures that the organization has relevant information about its IT assets throughout their lifecycle.
EXPERIENCE:
Five years of IT experience in asset management
One year experience as IT asset management process owner
Experience working in Healthcare or regulated environment of similar complexity             
Licensure / Certification / Registration:
Certification: ITIL Foundation
Certification: IAITAM CITAM or ITIL RCV
Additional Skills/Requirements required:           
Strong decision making and sound judgment capabilities based on foundational business acumen and level of severity.
Effective meeting management, facilitation and organizational skills. 
Excellent communication, interpersonal and collaboration skills.
Ability to deal with the stress of competing priorities. 
Communicates in a clear, concise manner both written and verbal. 
High degree of initiative and ability to work with little supervision. 
Additional Skills/Requirements preferred:         
Additional ITIL Intermediate or Expert certifications
Good working knowledge of common Service Management processes that interface with asset management
Knowledge of ServiceNow and the use of asset management tools
Brooksource provides equal employment opportunities (EEO) to all employees and applicants for employment without regard to race, color, religion, national origin, age, sex, citizenship, disability, genetic information, gender, sexual orientation, gender identity, marital status, amnesty or status as a covered veteran in accordance with applicable federal, state, and local laws.
JO-2103-109809