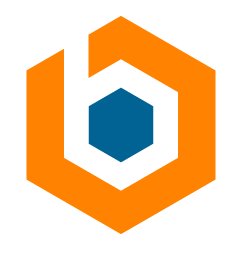 Title: Senior Java Engineer
Duration:  6+ Month Contract-to-Hire
Location: Englewood, CO (DTC/Lone Tree)
Rate:  Negotiable DOE
OVERVIEW –
Our client has their sights set on upending the wireless industry and unseating the entrenched incumbent carriers by transforming the future of connectivity! They're building America's first virtualized, standalone 5G broadband network from scratch — with the power to foster some of the fastest, most agile technologies ever conceived. Their teams operate at the intersection of invention and purpose. They're uniquely positioned to effect change across industries spanning autonomous vehicles, smart communities, health care and agriculture well into the future.
QUALIFICATIONS –
Required Experience:
●       6+ years of experience developing and implementing enterprise-wide solutions based on Java Technologies (Java, J2EE, Webservices)
●       3+ years of experience designing, developing, and implementing Spring Boot, Spring Cloud, Spring Integration or Node.JS based Microservices
●       3+ years of experience using API management and development tools (Apigee, API Gateway, Postman, Swagger)
○       Proficiency with Apigee is required
○       Experience with Swagger/Swagger Hub is required
○       OpenAPI Specifications/YAML comprehension is desired 
Nice-to-have skills
●       Containerization/orchestration experience with Docker/Kubernetes
●       Experience with Native CI/CD Tools (i.e. Gitlab CI, Jenkins, Travis CI, Circle CI, etc.)
●       AWS experience, specifically their big data/analytics products (Kinesis, Athena, etc.)        
●       Wireless communications industry experience (T-mobile, Verizon, AT&T, Cricket etc.) ideal but not required
●       Understanding of security protocols (e.g. OAuth, SAML)
●       Knowledge of Agile progress and best practices (Kanban, Scrum)
RESPONSIBILITIES/DAY TO DAY –
●       Deploy Microservices (spring-boot, node's) on Docker, Kubernetes, etc.
●       Design and develop API specifications using OpenAPI Specifications/YAML to provide greater scalability and security 
●       Create, build, and deploy pipelines for API's using appropriate tools to implement Continuous integration and continuous deployment (Gitlab, Jeknins, CircleCI)
●       Ensure code and design quality with appropriate logging, monitoring, tracing, and security standards in place
●       Help troubleshoot and resolve issues related to the API platform, API accessibility and API deployments
●       Demonstrated knowledge of test-driven development practices and version control tools
●       Work with various application teams to understand their business needs and requirements for the API implementation
●       Participate and contribute in grooming technical user stories impacting integration
●       Experience in Agile methodologies – Kanban or SCRUM
TEAM INFORMATION –
This position will be a part of the newly forming Wireless Integration team at our client. They are building a greenfield enterprise-wide API management platform to enable rapid development, scaling and data sharing across the organization.
WHAT'S IN IT FOR YOU…?    
This is an opportunity to join on with a company that's building out a first-of-its-kind, standalone, virtualized, Cloud-native 5G network with plans up disrupting the wireless industry and incumbent carriers. It's a role with a ton of upward mobility in a rapidly scaling organization, under a great VP and Director, that will have lots of autonomy to shape the future state of these greenfield systems and applications.
BENEFITS OF WORKING WITH BROOKSOURCE: 
·        Previous experience placing 250+ permanent employees and contractors at the client.
·        Direct communication with the hiring manager, which allows us to have a clear understanding of the timeline and move candidates through the interview process faster.   
·        Dedication to keep an open line of communication and provide full transparency.   
HOW TO APPLY: 
·        Email your resume to gsmith@brooksource.com or apply to this job posting. 
Brooksource provides equal employment opportunities (EEO) to all employees and applicants for employment without regard to race, color, religion, national origin, age, sex, citizenship, disability, genetic information, gender, sexual orientation, gender identity, marital status, amnesty or status as a covered veteran in accordance with applicable federal, state, and local laws.
JO-2011-106459