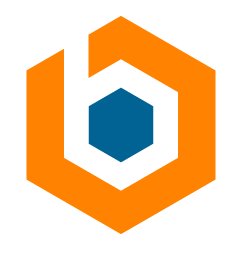 Title: Jr Software Developer
Location: Denver Tech Center
OVERVIEW
Our Fortune 500 client is in the process of re-writing and modernizing many of their customer facing applications. You will contribute to the design and development of these applications and ultimately modernize the overall look, feel, and functionality. These are customer facing applications that impact millions of end users across all our client's services (Wireless, Streaming, Satellite, Fiber, etc.). You will accomplish these projects using modern frameworks such as React.js and Springboot, as well as AWS cloud services. If you are a recent college or bootcamp grad looking to enhance your full stack engineering skills, look no further.
QUALIFICATIONS
·      MUST-HAVE skills
o  Bachelor's degree from four-year college or university (Computer Science or related field) OR graduation from a Coding Bootcamp.
o  Strong understanding of Object-Oriented programming, preferably Java as well as associated modern frameworks, Springboot
o  Experience working with modern frontend frameworks, preferably React.js
o  Understanding of security best practices, OWASP
o  Familiarity with databases, data structures, and algorithms.
o  Previous project experience and code samples to demonstrate/explain.
o  Ability to learn new software and technologies quickly.
o  Good organizational and communication skills, and the ability to interact with senior management.
o  Ability to follow instructions and work in a team environment.
·      Nice-to-have skills
o  Experience working within the SpringBoot and Microservices
o  Familiarity with AWS Cloud services and serverless technologies 
o  Strong understanding of OWASP
RESPONSIBILITIES/DAY TO DAY
·      Assisting the development team with all aspects of software design and coding.
·      Attend and contribute to standups/dev meetings.
·      Work closely with the business to understand their requirements and ensure they align with the end user perspective.
·      Perform supplemental training to advance your knowledge of software development and increase your familiarity with this teams' tools & technology.
·      Monitor the technical performance of internal systems and work on minor bug fixes.
TEAM INFORMATION
This team is responsible for creating best-in-class customer apps and experiences. These apps specifically impact our client's retail and commercial customers, across various business lines (OTT, Satellite, Fiber, etc.).
WHAT'S IN IT FOR YOU…?
·      Supportive leadership structure within a team that has historically high tenure/retention
·      Opportunity to make your impact on greenfield projects which directly touch end users
·      Upward mobility in a Fortune 250 organization that is incurring exponential growth
BENEFITS OF WORKING WITH BROOKSOURCE: 
·      Previous experience working with this client and placing both permanent employees and contractors.   
·      Direct communication with the hiring manager, which allows us to have a clear understanding of the timeline and move candidates through the interview process faster.   
·      Dedication to keep an open line of communication and provide full transparency.   
HOW TO APPLY: 
·      Email your resume to mschramm@brooksource.com or apply to this job posting. 
Brooksource provides equal employment opportunities (EEO) to all employees and applicants for employment without regard to race, color, religion, national origin, age, sex, citizenship, disability, genetic information, gender, sexual orientation, gender identity, marital status, amnesty or status as a covered veteran in accordance with applicable federal, state, and local laws.
JO-2205-123005