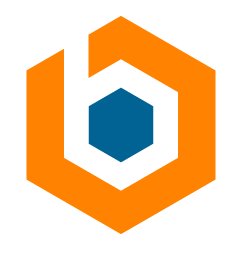 Brooksource Software Development Team – Beacon Project 
Role: Junior UI Engineer – Technical Youth Program
Business Objective:
Brooksource has been providing consultative services for one of our biggest Denver based clients this past year. The team will be growing its scope and presence within the organization, and as a result, we're hiring additional team members to own feature development for one of their most critical internal applications, Beacon. This group will have space and equipment allocated from our client but will function autonomously as a part of Brooksource' s consulting team.
Additional Context:
The Beacon project was an initiative launched to replace several different legacy applications currently being utilized by our client's field technicians and call center agents in effort to streamline agent efficiency and increase technician customer experience levels. As our client works to build the Nation's first Cloud-Native, Standalone 5G Network, the application needs to be expanded to support Wireless specific call center agents. Our team will be primarily focused on User Interface features and functionality, with a small component of our operations touching a Spring-based RESTful services layer.
Location: Downtown Denver (Union Station)
Contract Details: W-2 project employment with Brooksource. Our initial scope is set for 1 year. We will be reviewing progress with our Client quarterly, and fully expect that the engagement will be grown, and timeline extended.
Pay Rates: Negotiable depending on experience
Start Date: January (2020)
Day 2 Day Responsibilities:
The Junior UI Engineer will have varied responsibilities in designing and developing enterprise application software. They will not only contribute to this Brooksource team's dev efforts but also will have varied responsibilities with our client's management team (i.e. status meetings and demos) and will have a chance to aide in selection of team members for the group.
Must have the ability to prioritize well and communicate effectively, with a consistent track record of delivery and excellent software engineering skills. Must have a strong understanding of the SDLC (Software Development Life Cycle) practices to be applied in building reliable and scalable products.
This individual will be working on designing/developing new business features and functionality within Beacon's UI. This team will play an integral part in shaping the architecture for the UI of this web-based product and will tackle tasks related to React/Redux components on a daily.
Technical responsibilities fall into the following categories:
Develop all day, every day with a focus in React, Redux, and core JavaScript/TypeScript

Participate in story mapping sessions with business stakeholders when necessary

Work in fast paced, agile methodology 

Gain additional knowledge of React/Redux and RESTful web services through interaction and mentorship from fellow team members
Technical Youth program responsibilities may fall into the following categories:
Participate in Brooksource' s professional accelerator program, completing milestones upon set timelines  

Complete additional technical training through Brooksource' s learning management platform once curriculum is defined  
Required Skills:
A successful Junior UI Engineer will have all of the following:
0-3+ Years of UI Development experience required

Full-stack experience in Redux, React, and other JavaScript frameworks

proficiency with Redux highly desired

Additional emphasis on general Front-end work.

JavaScript or TypeScript proficiency

Experience developing web-based products

RESTful and SOAP based web services experience highly desired

Any exposure to CI/CD tools, Container technologies, and AWS highly would be nice to have
Shift: Normal. Options for flexible working hours and location available.
Reporting to: Ian Robinson (Manager – Brooksource)
Brooksource provides equal employment opportunities (EEO) to all employees and applicants for employment without regard to race, color, religion, national origin, age, sex, citizenship, disability, genetic information, gender, sexual orientation, gender identity, marital status, amnesty or status as a covered veteran in accordance with applicable federal, state, and local laws.
JO-2012-107061