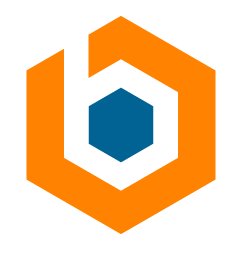 Title: Kafka Developer
Duration:  3-6+ Month Contract
Location: Denver Tech Center or Remote
Rate:  Negotiable DOE
OVERVIEW –
Our client has their sights set on upending the wireless industry and unseating the entrenched incumbent carriers by transforming the future of connectivity! They're building America's first virtualized, standalone 5G broadband network from scratch — with the power to foster some of the fastest, most agile technologies ever conceived. Their teams operate at the intersection of invention and purpose. They're uniquely positioned to effect change across industries spanning autonomous vehicles, smart communities, health care and agriculture well into the future.
QUALIFICATIONS –
Required Experience:
●       Experience in data streaming technologies, solid understanding and experience working with Kafka
○       Ability to perform data related benchmarking, performance analysis and tuning
●       3-5+ years of experience developing applications with Java, Spring Boot and Python
●       Prior experience developing API's/Web services
○       SOAP and REST
●       Experience in test driven development and frameworks
○       Mockito, Cucumber, rSpec
●       Strong understanding of database design and integration with both relational and non-relational database
○       Oracle, MS SQL Server, T- SQL
●       Experience with version control systems such as SVN and Git
●       Good understanding of the CI/CD and DevOps principles
Nice-to-have skills
●       Experience with warehouse management systems (Manhattan Scale), TMS, and Nexus One
●       Wireless industry experience
●       AWS or other Cloud experience
RESPONSIBILITIES/DAY TO DAY –
●       Develop most of the day, every day with a focus on integrating Kafka into Manhattan SCALE WMS,TMS and other third party external systems
●       Design and create code within a test driven-development programming environment
●       Work in fast paced, collaborative team environment using agile methodology principles
●       Work cross-functionally with WMS Scale developers and Nexus One team to collaborate on integration efforts
●       Interact with other teams and business units to gather requirements, understand expectations and present solutions
TEAM INFORMATION –
This position will be a part of the newly forming Wireless SCM team at our client. You will be the lead Kafka developer of an extremely large cutting-edge Supply Chain Management platform. Your work will enable our client to use their various physical warehouses more efficiently, ultimately allowing for a successful buildout of 5G infrastructure across the nation.
WHAT'S IN IT FOR YOU…?    
This is an opportunity to join on with a company that's building out a first-of-its-kind, standalone, virtualized, Cloud-native 5G network with plans up disrupting the wireless industry and incumbent carriers. 
BENEFITS OF WORKING WITH BROOKSOURCE: 
·        Previous experience working with this client and placing both permanent employees and contractors.   
·        Direct communication with the hiring manager, which allows us to have a clear understanding of the timeline and move candidates through the interview process faster.   
·        Dedication to keep an open line of communication and provide full transparency.   
HOW TO APPLY: 
·        Email your resume to mcombs@brooksource.com or apply to this job posting. 
Brooksource provides equal employment opportunities (EEO) to all employees and applicants for employment without regard to race, color, religion, national origin, age, sex, citizenship, disability, genetic information, gender, sexual orientation, gender identity, marital status, amnesty or status as a covered veteran in accordance with applicable federal, state, and local laws.
JO-2012-106818