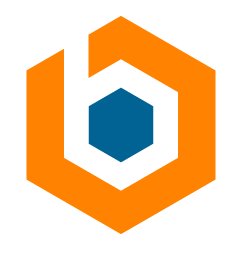 Principal Engineer – Tech Lead (React)
Contract through the end of the year
Fully Remote
Brooksource was recently awarded a new consulting engagement with one of our biggest Atlanta based clients. We will be growing our scope and presence within their organization, and as a result, we're assembling a remote team to own feature development for one of their brand websites.
This group will collaborate with internal customer technical resources but will primarily function autonomously as a part of Brooksource's consulting team.
Additional Context:
This website re-platforming project is an initiative that is a greater part of a Global Entertainment Platform project across all of our customer's brands. This was launched to replace the legacy brand web-applications that are customer facing and outdated. The headless CMS platform will require React/Next.Js server side rendering on a Drupal platform.
Contract Details: W-2/1099 project employment with Brooksource. Our initial scope is set for 3 months. We will be reviewing progress with our Client and, at the end of 3 months, we hope to reallocate this team to other brand website launches.
Pay Rates: Negotiable depending on experience
Start Date: October 4th, 2021
Shift: Normal. Options for flexible working hours and location available.
Reporting to: Brennan Canada (Manager – Brooksource)
Day-to-Day Responsibilities:
The Principal Engineer will have varied responsibilities in designing, developing enterprise application software. They will not only help to lead this Brooksource team technically, but will have varied responsibilities with our client's management team (i.e. status meetings and demos), and play a role in the selection and the mentoring of the less tenured engineers on the team.
Must have the ability to prioritize well and communicate effectively, with a consistent track record of delivery and excellent software engineering skills. Must have a strong understanding of the SDLC (Software Development Life Cycle) practices to be applied in building reliable and scalable products.
This individual will be working on designing/developing new business features and functionality within the brand's UI. They'll play a part in shaping the architecture for the UI of this web-based product and will serve as a senior contributor on things related to React components and various other UI components within this group.
Technical Responsibilities:
Work with product and engineering teams to design, develop, test, deploy and monitor new features.
Work with other developers and key business stakeholders in cross functional teams to maintain deliver internal and external user facing applications that allow users worldwide to find and use our products.
Build efficient and reusable components, systems, and abstractions to be used in the full lifecycle of various digital platforms.
Participate in design and code reviews.
Identify and communicate best practices to ensue stable and maintainable products are created for mission critical systems.
Responsible for features from conception to post-deployment.
Evaluate software components and tools.
Follow Agile/Scrum planning and process improvement.
Find and address performance issues.
Troubleshoot and fix bugs, security vulnerabilities, and operational issues.
Prototype and develop reusable components for developers and provide expert technical guidance and support to use them effectively.
Ensure the availability, reliability, scalability, maintainability, and security of developed application.
Assist project teams in assessing the technology environments and determining changes as necessary to ensure successful implementation of software systems. Work with other technology groups to implement changes.
Lead Responsibilities:
Participate in the screening and selection of future Brooksource team members.
In conjunction with Brooksource PM/Scrum Master, lead weekly status meetings with our Client's technology leadership team.

This could include code reviews, demos, presentations, etc.

Become SME in client's application architecture and identify potential areas for additional consulting services.
Required Skills:
Experience in leading or mentoring other software engineers
Experience in working with management and architecture teams to understand business and technical requirements, run code reviews, and conduct demos/presentations
Experience in assisting with technical interviews for incoming engineers
5+ Years of Front-End/UI Development experience required
Advanced full-stack experience in React and other JavaScript frameworks
Must be proficient in Next.Js
Additional emphasis on general Front-end work. Must consider themselves a front-end guru

Experience with styled components and responsive design/development

JavaScript ES6+ or TypeScript proficiency
Experience with Node.Js
Experience developing large-scale web-based products
UI design and architecture experience required
Microservices architecture experience is preferred – or other service-oriented architecture patterns
RESTful and SOAP based web services experience
Experience with CI/CD tools, Container technologies, and AWS highly desired
International website development experience highly desired
Must work well with a team!
Brooksource provides equal employment opportunities (EEO) to all employees and applicants for employment without regard to race, color, religion, national origin, age, sex, citizenship, disability, genetic information, gender, sexual orientation, gender identity, marital status, amnesty or status as a covered veteran in accordance with applicable federal, state, and local laws.
JO-2109-115512