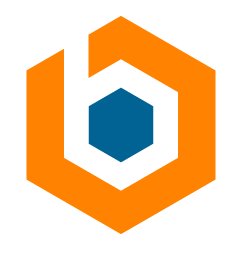 Our client is reimagining connectivity through new platforms, new business models and new ways of thinking.
They are building America's first cloud-native 5G network to transform the way we live, work and play with unlimited potential. Their teams operate at the intersection of wireless, data analytics, AI and the cloud to create something state-of-the-art, radically original and truly unlike what anyone else can.
What you will be doing:
Working in a 24/7 Wireless Network Operations Center, the successful candidate will lead, direct and manage a group of 5G Tier I Incident Operators supporting the end-to-end monitoring and troubleshooting of the entire 5G platform. The team will quickly analyze service and system issues, determine corrective actions and implement to restore services. 
This position will escalate complex issues to our Tier II resources, and will determine root-causes for failure and develop corrective actions. Corrective actions can range from configuration changes to developing new operational procedures. This position will contribute to on-going process improvement reviews using Key Performance Indicator (KPI) metrics to eliminate errors, maximize hardware/software efficiencies, and increase service up-time leading to an overall excellent customer experience.
Day-to-day job responsibilities: 
● Work with operations leaders to provide needed Tier I staff including scheduling and depth of knowledge needed in the NOC. 
● Document incidents in the ServiceNow ticketing system and manage escalation processes as needed.
● Engage and escalate issues with the Tier II teams when critical/time sensitive support and resolution is needed. 
● Enter/update Trouble Tickets with technical details, schedule/coordinate further troubleshooting, maintenance and/or hardware replacement requests.  
● Coordinate proposed changes with Certification Lab for validation. 
● Support site monitoring/health checks following maintenance activities.
● Support solution processes to meet key criteria for CI/CD, system orchestration and automation.
● Work with technical writers/engineers to document final process configurations and MOPs. 
● Perform daily fault and performance analysis using a variety of monitoring tools to discover network impairments.
● Review network logs to discern state changes of network equipment.
● Perform remote resolution of faults through various Element Management Systems (EMS'), the OBF and Assurance platforms.
● Use a combination of various tools to correlate multiple faults and/or system presented data into singular network impairments.
● Manage fix bridges on large scale and/or high severity issues that involve multiple teams/participants including Executive level communication.
● The NOC will operate 24×7 and this role will be responsible to work shifts on a fixed or rotational basis.
Skills and experience:
A successful Manager of Tier I Network Operations Center will have:
● Bachelor's degree in Engineering or Computer Science preferred, or an equivalent combination of highly related experience and education.
● 5-7 years of related experience including 5+ years of experience managing NOC teams in the wireless industry.
● Experience managing 4G/5G NOC shift environments and troubleshooting activities.
● Able to organize and prioritize dynamic schedules, balance team work loads and ensure incidents are managed quickly and efficiently to resolution. 
● Basic understanding of 5G functional components (Core, RAN, Network, Transport, PaaS and gNB configurations).
● Ability to grasp higher-level technology issues and troubleshoot to resolution.
● Ability to work under pressure related to the scale of business impact and build strong working relationships both internally and externally.
● Ability to span departments to assist in resolving network event outages.
● Experience analyzing wireless networks, related equipment and/or performance.
● Willingness to work on any assigned shift.
Brooksource provides equal employment opportunities (EEO) to all employees and applicants for employment without regard to race, color, religion, national origin, age, sex, citizenship, disability, genetic information, gender, sexual orientation, gender identity, marital status, amnesty or status as a covered veteran in accordance with applicable federal, state, and local laws.
JO-2302-133145