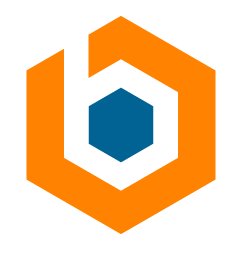 SUMMARY:
The Manager of Surveillance supervises the US Signal TOC Surveillance and Change Management functions. This position must manage the TOC Surveillance and Change Management Staff and Tools to ensure the effective and pro-active monitoring of the US Signal Network, the coordination of network maintenance events and the distribution of the required customer correspondence related to planned network maintenance activity. This position will provide direction for the growth and development of both the Surveillance and Change Management teams.
FUNCTIONS/RESPONSIBILITIES:
• Supervise the monitoring of all US Signal network hardware.
• Lead projects to deploy various software tools in support of the surveillance function.
• Facilitate communications such as NetEvent and MSI notifications, to foster intra-office communications.
• Provide 24×7 on call availability in support of network events and general TOC surveillance/Change Management personnel support.
• Coordinate the creation of network hardware impairment trouble tickets with USS Technical Support group.
• Develop/implement/utilize standards for equipment alarm reporting/handling and trouble reporting.
• Suggest, document and implement departmental policies to gain efficiencies.
• Generate management reporting of network activity and statistics.
• Manage the initiation and follow up of manufacturer technical assistance cases.
• Manage the documenting/scheduling/submitting of USS High Risk Notifications/Methods of Procedure
• Serves as an escalation point for Change Management customer escalations and possible network events.
• Assists in producing Post Mortem documentation to customers after network events.
• Assist in creating internal and external Network security measures.
• Assist in creating, maintaining, and supporting a Business Continuity/Disaster Recovery plan.
• Work with other departments to help facilitate streamlines inter-departmental procedures.
• Assist with department budgeting.
• Special projects as determined by USS management.
COMPETENCIES:
• 5 years experience in a Technical Telecom Environment.
• Familiarity with SONET and IP standards and interfaces.
• Strong knowledge of Telecom/Transport Infrastructure.
• High level of analytical ability.
• Attention to detail and accuracy.
• Ability to manage and train all Surveillance employees.
• Excellent organization skills.
• Ability to work well with all areas of the US Signal organization as well as external customers and vendors.
EDUCATION:
The candidate will have technical training in telecommunications and/or experience with Surveillance and/or Technical
Operations Center practices/services. A BS in Telecom or Electrical engineering is a plus.
EXPERIENCE:
The candidate will have at least 5 years of technical experience in the Telecommunications field. The desire candidate will have experience in Windows and Microsoft Office. Candidate should have working knowledge of various computer programs utilized in the telecommunications industry.
WORKING CONDITIONS AND PHYSICAL DEMANDS:
This position operates in a variety of environments. The majority of the time is spent in a professional office environment and this role routinely uses standard office.
REQUIRED LICENSE(S)/CERTIFICATION(S):
None.
Brooksource provides equal employment opportunities (EEO) to all employees and applicants for employment without regard to race, color, religion, national origin, age, sex, citizenship, disability, genetic information, gender, sexual orientation, gender identity, marital status, amnesty or status as a covered veteran in accordance with applicable federal, state, and local laws.
JO-2110-116186