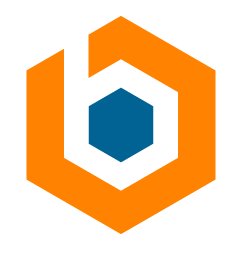 Title: .Net Developer  
Duration:  12- month contract (likely extension)
Location: Indianapolis, currently remote  
Summary
This position exists to perform analysis, design, and software development assignments within the organization. Developing new applications and provide application development/support for legacy Microsoft .Net based applications for company specific programs.
Responsibilities
·        Applies generally accepted programming standards and techniques to assure efficient program logic and data manipulation
·        Participates in designing, coding, testing, debugging, and documenting web applications and sites to support business requirements
·        Designs and maintains SQL databases
·        Develops Web sites and applications using Microsoft Development technologies
·        Provides assistance and routine consultation to users in the development and maintenance of software
·        Position is responsible for ensuring that business requirements are met in a timely manner and incumbent is expected to submit ongoing technical recommendations for the improvement of current processes.
Requirements
·        12 years' experience with a bachelor's degree from an accredited four-year college or university in Computer Science, Business Information systems, or a related field
·        Understanding of Agile/SCRUM development methodologies
·        Ability to automate file transfer process from SFTP locations using Scripts like windows batch file or other scripting languages
·     Experience with all phases of the Software Development Life Cycle including analysis, architecture, code development, testing, implementing and maintenance.
·     Knowledge of C#, ASP.NET/VB.NET (.NET frameworks 2.0/3.5/4), Entity Framework, Visual Studio and SQL/Oracle databases are needed in the role.
·     Experience in developing and maintaining applications and databases by evaluating user needs, analyzing requirements, and developing software solutions.
·     Experience in creating SQL Queries, PL/SQL package, function, stored procedure, triggers, and cursors.
·     Proficient in creating database objects like tables, views, sequences, synonyms, indexes using Oracle tools like SQL (Plus, SQL Developer and Toad)
·     Proficient in Oracle Databases 11g & 12c environment and/or SQL server 2012 (or later versions)
·     Proficient in HTML, CSS, Responsive Web design
Brooksource provides equal employment opportunities (EEO) to all employees and applicants for employment without regard to race, color, religion, national origin, age, sex, citizenship, disability, genetic information, gender, sexual orientation, gender identity, marital status, amnesty or status as a covered veteran in accordance with applicable federal, state, and local laws.
JO-2104-110371