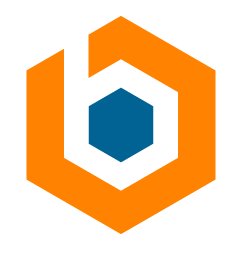 Brooksource is hiring a Network Planning Engineer II who will fulfill a non-supervisory role within the client's Planning organization & Capacity team for a 12 month contract. The position will monitor and report network growth (bandwidth and physical capacity) and trend such growth to trigger augments and ensure capacity for our client's customers.
The output of the work will be opportunities directed to field/design planning and engineering teams for implementation of the plan(s) through the procurement and installation of necessary network transport equipment to satisfy the growth prior to exhaust.
Technical skills for the position include basic relevant engineering and /or planning experience in areas including interdisciplinary network transport, SONET, wave division multiplexing, outside plant DSL, PON, FTTC XGSPON and general telecommunications engineering principles as well as a general understanding of Federal, State, and Local regulations that govern the placement of Telecommunication Equipment.
Additional requirements include knowledge of network planning processes and associated data analysis principles including capacity management.
The desired candidate should possess the ability to generate and manage capacity reporting data via self-created spreadsheets, databases and or programs.
The incumbent will have working experience with, or be able to demonstrate aptitude to learn, mechanized systems designed to support capacity planning and engineering processes including the Trunk Inventory Record Keeping System (TIRKS), CNDC ASPEN Portal, LCAM, Metasolv, Fireworks, and WFMT or equivalent engineering systems.
This position will offer mentoring and training to peers, clients and employees of lesser experience and knowledge relative to capacity planning and engineering.
This position will reflect a high level of professionalism in all activities and will exhibit a correspondingly high work ethic. Handles generally short-term projects, 1-6 months, and may involve some project management skills and leadership. Competent computer skills. Skills specific to this position include excellent written and verbal communications skills, interpersonal skills, patience in aiding less-experienced individuals as well as practical negotiation skills. 2-4 years' experience
Brooksource provides equal employment opportunities (EEO) to all employees and applicants for employment without regard to race, color, religion, national origin, age, sex, citizenship, disability, genetic information, gender, sexual orientation, gender identity, marital status, amnesty or status as a covered veteran in accordance with applicable federal, state, and local laws.
JO-2305-135976