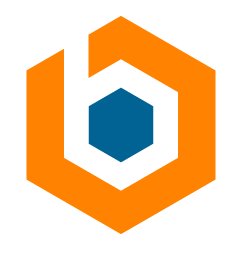 CareSource is seeking a motivated, and career oriented O365 Engineer. This Systems Engineer will be responsible for the performance, availability and configuration of the O365 platform. Responsibilities would include performance and availability for Exchange, SharePoint, and Teams. This includes 24/7 support for each solution, design, and adherence to CareSource's general controls and security guidelines. The Systems Engineer should be familiar with industry best practices, specifically with O365. The ideal candidate will have experience in administering MCAS and Intune policies as well as Exchange, Teams, and SharePoint, while supporting current on-premise and cloud versions. As well, should be able to provide escalation support and troubleshooting across the enterprise.
Responsibilities:
·        Configure and administer MCAS and Intune security policies.
·        Azure AD reporting.
·        Support migration of Exchange environment from 2016 to Exchange Online and Intune enrollments, including testing/validating against application integrations and migrations in test environment then production.
·        Support migration of Skype (on premise) to Teams.
·        Provide business customers with solutions that O365 suite can increase team productivity.
·        Assist in development of a solution roadmap, product catalog and vision for applications supported.
·        Support and maintain key solution integrations and plugins.
·        24/7 support and availability (on rotation).
·        Day to day process, documentation, KPIs and reporting.
·        Responsible for adherence to general and specialized risk and security controls.
·        Other duties as assigned.
Qualifications:
·        Experience in O365 MCAS and Intune policy configuration, Azure AD reporting.
·        Ability to analyze customer needs, document requirements, and design technical solutions.
·        Knowledge and experience implementing business solutions in O365.
·        Serve as the technical lead and subject matter expert on O365 projects and issues with accountability for the outcome of those projects and issues.
·        5+ years support/implementation/upgrade experience in a 5K+ user environment.
·        Demonstrated ability to quickly analyze situations and risks, determine paths of action, and execute flawlessly.
·        Detailed-oriented. Must ask relevant questions to drill into the details.
·        Organization skills to coordinate activities in all phases of the upgrade of applications.
·        Bachelor's degree or related experience.
·        O365 MCAS, Intune, Azure AD.
·        Previous Exchange 2016/Exchange Online, Share Point 2013/Share Point Online, and Skype/Teams architecture and design experience.
·        Excellent verbal and written communication skills.
·        Strong technology troubleshooting skills.
·        Exhibits strong technical decision making.
·        Office 365 or other related cloud experience a plus.
Brooksource provides equal employment opportunities (EEO) to all employees and applicants for employment without regard to race, color, religion, national origin, age, sex, citizenship, disability, genetic information, gender, sexual orientation, gender identity, marital status, amnesty or status as a covered veteran in accordance with applicable federal, state, and local laws.
JO-2102-108742