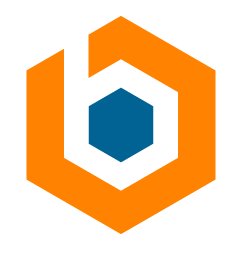 Senior Techno-Functional Analyst
As a member of the SCM Procurement team you will be part of a team responsible for developing, testing, enhancing, and supporting a suite of world class supply chain management solutions. This role will focus on supply chain forecasting and planning capabilities, including Demand Planning, Replenishment Planning, Inventory Optimization, and Order Optimization.
The key to success in this role is a complement of technical skills, focus on quality, a desire to exceed customer expectations, knowledge of Agile principles, and a drive to learn new technologies. This role is expected to collaborate with Product Owners, Application Architects, Software Developers, and Quality Control in order to quickly deliver business product solutions to market.
Position Summary:
The Senior Techno-Functional Analyst is an essential role in the development of software application solutions used by the business community. The Senior Techno-Functional Analyst works closely with business users to understand the processes and requirements that a technology solution will enable and then translate those into artifacts that are used by application development teams to create and deliver a solution. The Senior Techno-Functional Analyst engages in projects of all sizes from a small domain-specific project to a large enterprise project spanning multiple domains.
Essential Functions:
●    Understanding of demand planning and replenishment activities
●    Approach problems with an awareness of key metrics that must be balanced
●    Elicit requirements using interviews, document analysis, requirements workshops, surveys, site visits, business process descriptions, use cases, scenarios, business analysis, task and workflow analysis.
●    Critically evaluate information gathered from multiple sources, reconcile conflicts, decompose high-level information into details, abstract up from low-level information to a general understanding, and distinguish user requests from the underlying true needs.
●    Proactively communicate and collaborate with customers (external and internal) to analyze information needs and functional requirements and deliver artifacts (e.g. Business Requirements, Use Cases, GUI designs, etc.) as needed.
●    Successfully engage in multiple large initiatives simultaneously.
●    Mentor less-experienced analysts.
●    Occasionally serve as the project team leader.
●    Work independently with users to define concepts while also in collaboration with project managers and project team leaders.
●    Drive and challenge business users on their assumptions of how they will successfully execute their plans.
●    Create functional test cases.
●    Facilitate user acceptance testing.
●    Strong analytical skills required, including a thorough understanding of how to interpret customer business needs and translate them into application and operational requirements.
●    Excellent verbal and written communication skills and the ability to interact professionally with a diverse group of executives, managers, and subject matter experts.
●    Serve as a conduit between the customer community (internal and external customers) and the software development team through which requirements flow.
●    Develop requirements specifications according to standard templates, using natural language.
●    Collaborate with developers and subject matter experts to establish the technical vision and analyze tradeoffs between usability and performance needs.
●    Be a liaison between the business units, technology teams and support teams.
Requirements and Desired Skills/Experiences:
●    Bachelor's Degree in Computer Science, Information Systems or related concentration and/or experience is required for this position
●    3-5 years experience with business solution is desired. Related experience in procurement/demand requirements planning systems experience is acceptable
●    3-5 years experience in business analysis and systems requirements
●    Experience reading/writing SQL
●    Basic UNIX navigation a plus
●    Familiarity with industry standard modeling diagrams
●    Understanding of the application development life cycle
●    Experience in identifying and testing of quality test scripts
●    Strong interpersonal communication skills are a primary requirement
●    Experience within a large organization, working with cross functional teams is strongly desired
●    Desired: Experience in a distribution environment with short lead times and perishable products
Brooksource provides equal employment opportunities (EEO) to all employees and applicants for employment without regard to race, color, religion, national origin, age, sex, citizenship, disability, genetic information, gender, sexual orientation, gender identity, marital status, amnesty or status as a covered veteran in accordance with applicable federal, state, and local laws.
JO-2111-117853