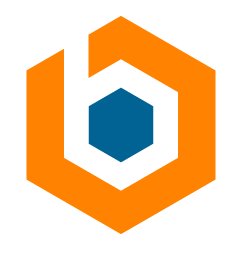 Operations Manager
Birmingham, AL
Full-Time
The primary mission of the Operations Manager is to develop and maintain an organization capable of operating the warehouse and delivery functions in a safe and efficient manner. Mangers are expected to continuously seek ways to improve productivity, service level, quality, safety, efficiency, and creativity. Managers must promote continuous improvement in methods, systems, and procedures, while continuing to encourage teamwork, reduce expenses, and develop employee potential.
Joining our largest steel distribution client, you will be required to bring expertise in operations, hiring and firing, performance reviews and accountability to the warehouse. This person will need to be confident, humble and servant minded while greatly focusing on the safety and efficiency of the warehouse employees. If this is you please apply!
Requirements:
Develop and manage hub and spoke structures and processes that supports an operationally excellent distribution model that is fast, accurate, and dependable.
Develop and maintain a strong safety culture by implementing work methods, policies, and practices designed to achieve goal of zero accidents. Ensure compliance with OSHA and EPA standards.
Manage overall staffing to include recruiting, retention, compensation and employee development.
Manage operational expenses to achieve goals and profitability expectations.  
Conduct annual performance and wage/salary reviews with personnel. Ensure supervisors are managing their reviews commensurate with a system that recognizes high performance and supports the growth and development of the workforce.
Monitor and assure the proper maintenance of plant and equipment. Support the development and implementation of an effective preventive maintenance program.
Suggest changes in plant layout and design where appropriate.
Apply Lean Manufacturing principles, submit recommendations for the addition of material handling and processing equipment where needed.
Monitor the effectiveness of district shipping and receiving operations. Drive efficiency improvements in truck scheduling and utilization.
Ensure adherence to quality policies and manuals. Maintain ISO compliance.
Promote and maintain effective housekeeping using guidelines and disciplines such as 5-S and Visual Factory.
Consistently meet the KPI targets for OTD, QDR, Recordable Injuries, and MH/Ton or other established goals. 
3+ years as a Production Manager, Production Supervisor, supervising operating employees in material handling, processing, fabrication, maintenance, scheduling and safety.
 Analysis and interpretation, communication (oral and written), interpersonal skills, motivation, organization, problem solving, interdepartmental coordination, developing group cooperation and teamwork, coping with difficulties and emergencies.
Bachelor's Degree preferred, or an Associate Degree with applicable experience.
Brooksource provides equal employment opportunities (EEO) to all employees and applicants for employment without regard to race, color, religion, national origin, age, sex, citizenship, disability, genetic information, gender, sexual orientation, gender identity, marital status, amnesty or status as a covered veteran in accordance with applicable federal, state, and local laws.
JO-2302-133434