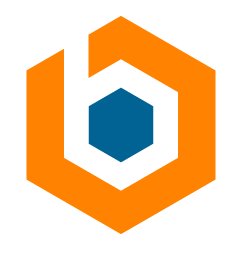 Operations Supervisor
2nd Shift (2-10pm)
Direct Hire
Greensboro, NC
The role of the Operations supervisor is to supervise the processing, loading and shipping of all orders to meet the customers' quality and delivery expectations, while maintaining established safety and cost standards. The Operation Supervisor is the first-line liaison between hourly production employees and the management staff, and thus represents the company's views and interests to the shop floor staff. Support the hub and spoke structure by being fast, accurate and dependable.
Responsibilities Include but Are Not Limited To:
Supervise warehouse and delivery employees to include work schedules, performance, productivity strategies, and manage payroll
Ensure that assigned personnel have appropriate training, work instruction, and tools to successfully perform their duties
Coordinate and execute the production work schedule
Develop, plan and coordinate cross training opportunities for employees
Supervise shop activities to ensure that manufactured products meet or exceed all established quality standards
Make daily assignments, including filling vacancies and assigning overtime in order to adhere to the customers' delivery dates
Utilize lean manufacturing principles to drive continuous improvement in processes and procedures
Evaluate service levels and make recommendations regarding employee staffing
Assist in the planning of equipment and facilities maintenance to maximize the uptime and utilization of asset. Coordinate and support preventive maintenance schedules with the Maintenance Department
Administer employee policies, practices, procedures, and work rules appropriate for the work unit. Monitor individual and line performance to ensure the company and its employees adhere to those policies, practices, procedures.
Monitor and make adjustments to stay within department operating budgets and meet established goals.
Assist in the resolution of internal and external customer problems/complaints. Promote high employee morale.
Drive for continuous safety and housekeeping improvements through the implementation of Visual Factory and 5-S principles
Consistently meet the KPI targets for OTD, QDR, LTA and MH/Ton or other established goals
Responsible for providing error-free work to all internal and external customers as related to the output of their position.
Processing Specific Responsibilities:
Prepare written production schedules, provide machine operators with production, schedule document(s), and monitor timely completion based on scheduled work.
Coordinate work flow with various departments involved. · Modify schedules to handle unexpected delays.
Expedite overdue orders.
Quality Responsibility: Responsible for providing error-free work to all internal and external customers as related to the output of their position.
Actively work with ShopLogix software to achieve continual improvement in regards to machine production efficiencies.
Communicate proactively with sales group to improve operational results through time studies, material usage, etc.
Work variance reports associated with processing orders to correct allocations and resolve variances.
Consistently manipulate WO start dates in relation to order request dates in order to provide accurate lead-time schedules.
Required Skills:
Minimum of 3 years of supervisory or leadership experience preferably in a steel service center, metal processing/manufacturing environment or other warehouse/distribution type industry.
Strong steel processing and service center experience preferred.
Understanding of Lean Manufacturing principles.
Previous experience with safety training, truck scheduling, and truck routing.
Strong computer skills with a high level of proficiency with Microsoft Office products, specifically Excel
Education & Language Skills:
Associate or Bachelor Degree in Business Administration, Operations, Logistics or Supply Chain preferred. Non-degree candidates with equivalent training and experience will be considered.
Brooksource provides equal employment opportunities (EEO) to all employees and applicants for employment without regard to race, color, religion, national origin, age, sex, citizenship, disability, genetic information, gender, sexual orientation, gender identity, marital status, amnesty or status as a covered veteran in accordance with applicable federal, state, and local laws.
JO-2302-133365